The Black Panther: Wakanda Forever cast answered some fan questions and shared details about the film in a fun video from Marvel Studios.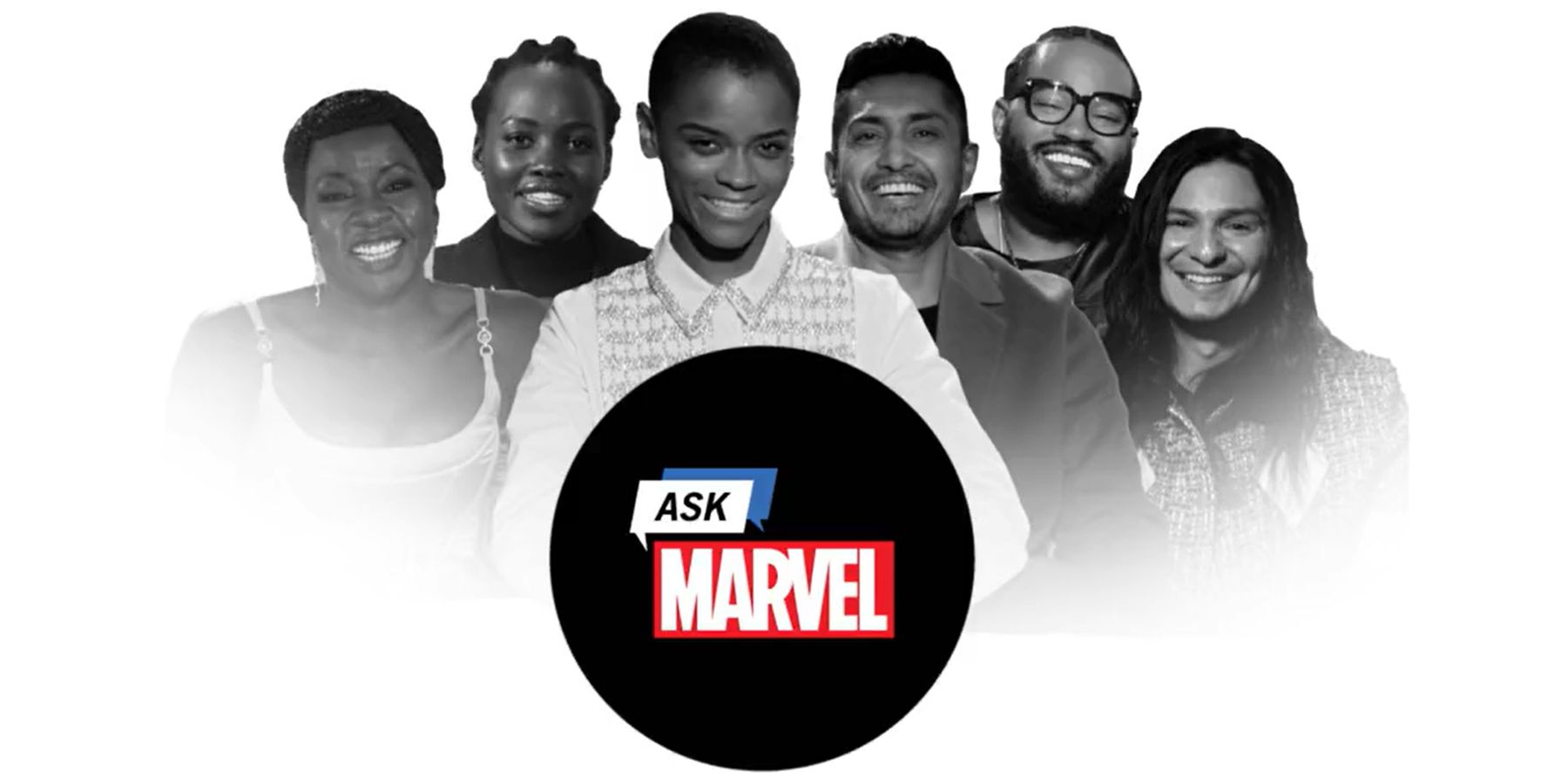 Black Panther: Wakanda Forever is out in theaters, and the cast and crew are out and about to promote the film. In its latest bid to promote the Black Panther sequel, Marvel Studios has released a fun video with the cast answering some fan questions and sharing behind-the-scenes secrets about filming, especially the underwater scenes, their relationships with their co-stars, and what they were looking forward to sharing with the fans before the film was released.
Black Panther: Wakanda Forever narrates the story of the people of Wakanda dealing with a grave loss, and how the various characters overcome their grief. Letitia Wright's Shuri is at the center of the plot, with her having to step up to fill her brother T'Challa's shoes after his death. The film focuses a lot on character development, and Wright reminds fans that her character specifically will be seen going through "some tough emotions."
RELATED: Black Panther: Wakanda Forever Director Shares Heartfelt Thank You Message For Fans
The video begins with a question to the cast about who their favorite scene partner was. Wright seems to be the top choice, with Tenoch Huerta Mejía, Danai Gurira, and Lupita Nyong'o all picking her. When asked about Black Panther: Wakanda Forever, most actors agree that they are excited about fans visiting Wakanda once again and "[witnessing ] the growth of the characters they have come to love." The action sequences are an important aspect, as highlighted by Alex Livinalli, who portrays the role of Attuma in Black Panther: Wakanda Forever.
Wakanda is a fictional land created for the comics and now adapted into the film franchise, but fans have often wondered what it would be like to visit such a place. The actors aren't any different, and for Nyong'o, visiting Nakia's hometown would be the ideal destination. Gurira, on the other hand, would want to go to Mount Bashenga because it "really represents the preservation of the integrity of these people and their history."
Namor's underwater monologue is a powerful moment in Black Panther: Wakanda Forever, and bringing that scene to life was an experience that Mejía will never forget. "I did it, but nobody heard anything," he jokes, but goes on to refer to it as "a powerful sensation." Acting in that scene brought him closer to his character Namor, and he almost felt everything going on in the antagonist's "heart and mind" at that moment.
Black Panther: Wakanda Forever is playing in theaters globally.
MORE: Marvel: The 14 Best Heroes Turned Villains, Ranked
Source: Marvel Entertainment/Twitter

bottikcointo
bottikcointo
bottikcointo
bottikcointo
bottikcointo
bottikcointo
bottikcointo
bottikcointo
bottikcointo
bottikcointo
bottikcointo
bottikcointo
bottikcointo
bottikcointo
bottikcointo
bottikcointo
bottikcointo
bottikcointo
bottikcointo
bottikcointo
bottikcointo
bottikcointo
bottikcointo
bottikcointo
bottikcointo
bottikcointo
bottikcointo
bottikcointo
bottikcointo
bottikcointo