With the total number of Pokemon rising to over 1000, not every Pokemon can make the cut to be in a new Pokemon title, and Pokemon Scarlet and Violet are no exception. While the games feature a Regional Pokedex of 400 Pokemon, both new and returning, this means that a lot of Pokemon were left out of the latest generation of Pokemon games – at least for now, until possible DLC releases later. In total, there are 605 Pokemon from previous generations that cannot be caught at launch, though some of those will be available through Pokemon Home transfers when the service updates early next year.
Of the past eight generations, there were several generations that were favored more heavily than others. At the low end of the scale, the Unova Region (Generation Five) had the lowest percentage of Pokemon returning in Generation Nine so far, while Galar (Generation Eight) had the highest return percentage. The Paldea Region of Pokemon Scarlet and Pokemon Violet is based on Spain, so it would make sense that the regions based on Spain's neighbors would also have a high volume of Pokemon shared between them, as Galar (the UK) and Kalos (France) are both on the higher end of returning Pokemon.
Pokemon Scarlet and Violet: Missing Pokemon from Generation One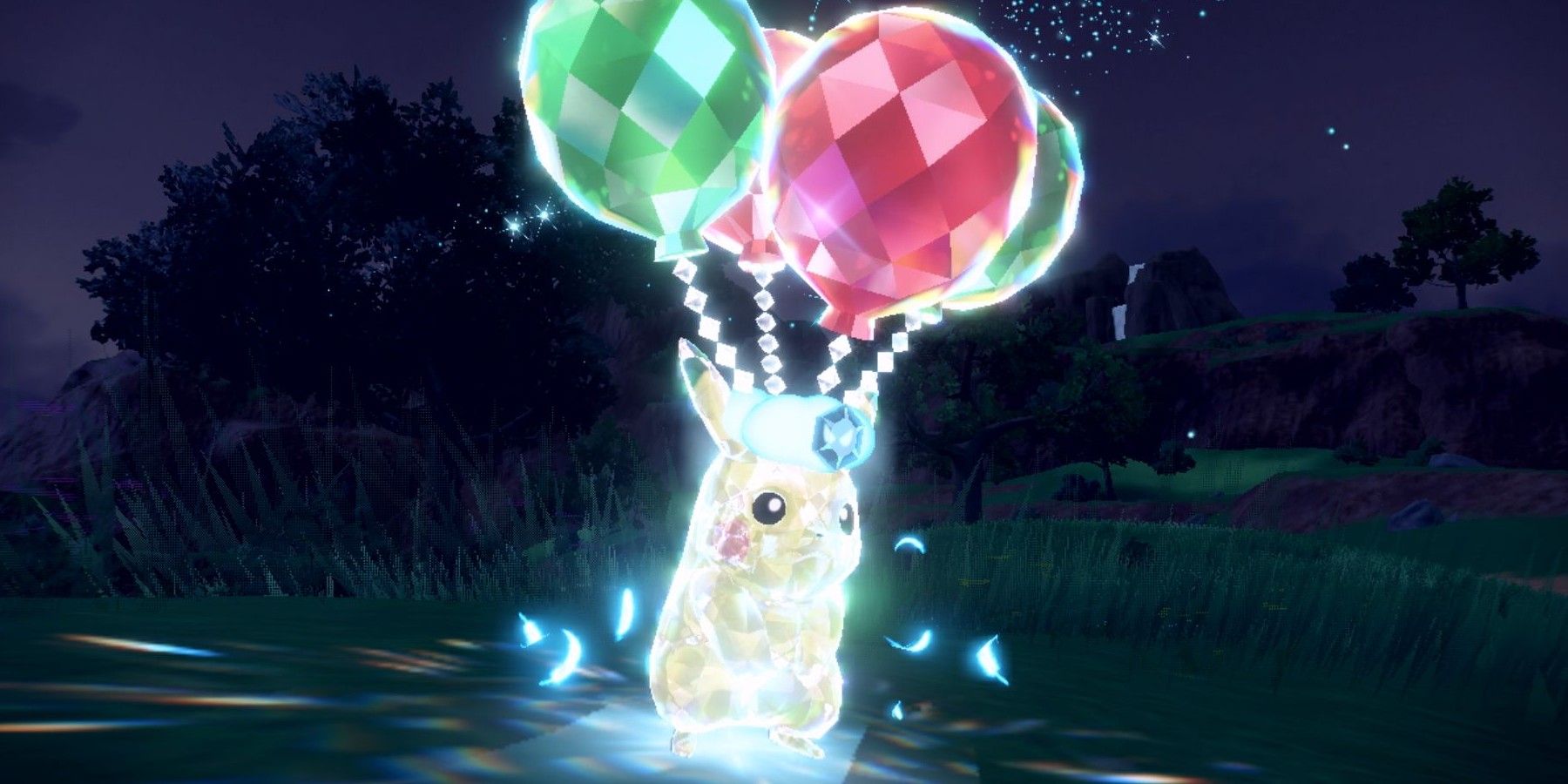 Fans of the original 151 Pokemon of the Kanto Region might be disappointed with the offerings that Pokemon Scarlet and Violet bring to the table. Only 43 of the original 151 are currently obtainable in Generation Nine, a whopping 66% of the Pokemon are missing from the current generation, and only 9 will be transferrable via Pokemon Home early next year. The iconic Charizard evolutionary line is actually only available via transfer if players miss the first Tera Raid Event which features a unique Charizard with a Dragon Tera Type. Other iconic Pokemon like Alakazam, Snorlax, and Porygon are also notably absent from the Paldean Pokedex. The full list of missing Pokemon follows:
Bulbasaur
Ivysaur
Venusaur
Charmander (Transfer Only)
Charmeleon (Transfer Only)
Charizard (Transfer Only)
Squirtle
Wartortle
Blastoise
Caterpie
Metapod
Butterfree
Kakuna
Beedrill
Pidgey
Pidgeotto
Pidgeot
Rattata
Raticate
Spearow
Fearow
Ekans
Arbok
Sandshrew
Sandslash
Nidoran (female)
Nidorina
Nidoqueen
Nidoran (male)
Nidorino
Nidoking
Clefairy
Clefable
Vulpix
Ninetails
Zubat
Golbat
Oddish
Gloom
Vileplume
Paras
Parasect
Poliwag
Poliwhirl
Poliwrath
Abra
Kadabra
Alakazam
Machop
Machoke
Machamp
Bellsprout
Weepinbell
Victreebel
Tentacool
Tentacruel
Geodude
Graveler
Golem
Ponyta
Rapidash
Farfetch'd
Doduo
Dodrio
Seel
Dewgong
Onix
Krabby
Kingler
Exeggcute
Exeggutor
Cubone
Marowak
Hitmonlee
Hitmonchan
Lickitung
Koffing
Weezing
Rhyhorn
Rhydon
Tangela
Kangaskhan
Horsea
Seadra
Goldeen
Seaking
Staryu
Starmie
Mr. Mime
Jynx
Electabuzz
Magmar
Pinsir
Tauros (Kantonian, Transfer Only)
Lapras
Porygon
Omanyte
Omastar
Kabuto
Kabutops
Aerodactyl
Snorlax
Articuno (Transfer Only)
Zapdos (Transfer Only)
Moltres (Transfer Only)
Mewtwo (Transfer Only)
Mew (Transfer Only)
Pokemon Scarlet and Violet: Missing Pokemon from Generation Two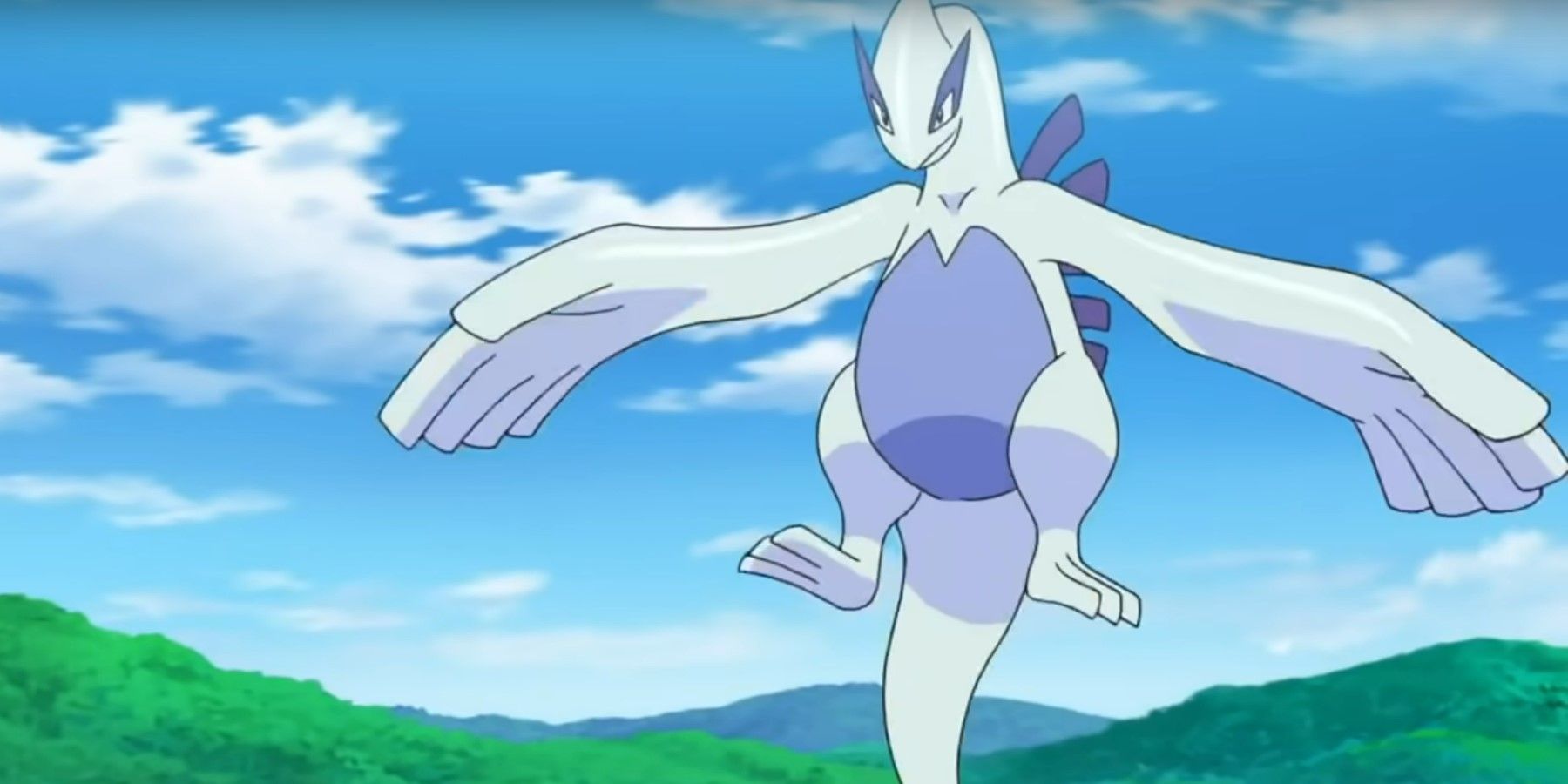 Johto does not fare quite as bad as Kanto in terms of missing Pokemon, but a large chunk of Johto Pokemon are still absent from Pokemon Scarlet and Pokemon Violet. 58 of the 100 Pokemon introduced in Generation Two are absent from the base game of Scarlet and Violet. Only three Pokemon are available for transfer via Pokemon Home early next year, and that would be the Cyndaquil evolutionary line. This is likely due to the fact that all Hisuian Pokemon are available for Pokemon Home transfer it seems, and that includes Hisuian Typhlosion. Here are the currently missing Johto Pokemon:
Chikorita
Bayleef
Meganium
Cyndaquil (Transfer Only)
Quilava (Transfer Only)
Typhlosion (Transfer Only)
Totodile
Croconaw
Feraligatr
Sentret
Furret
Hoothoot
Noctowl
Ledyba
Ledian
Spinarak
Ariados
Crobat
Chinchou
Lanturn
Cleffa
Togepi
Politoed
Aipom
Yanma
Unown
Wobbuffet
Gligar
Steelix
Snubbull
Granbull
Shuckle
Octillery
Kingdra
Porygon2
Smeargle
Tyrogue
Hitmontop
Smoochum
Elekid
Magby
Miltank
Raikou
Entei
Suicune
Lugia
Ho-Oh
Celebi
RELATED: Pokemon Scarlet & Violet All Purple Stake Locations to Open Grasswither Shrine and Catch Wo-Chie
Pokemon Scarlet and Violet: Missing Pokemon from Generation Three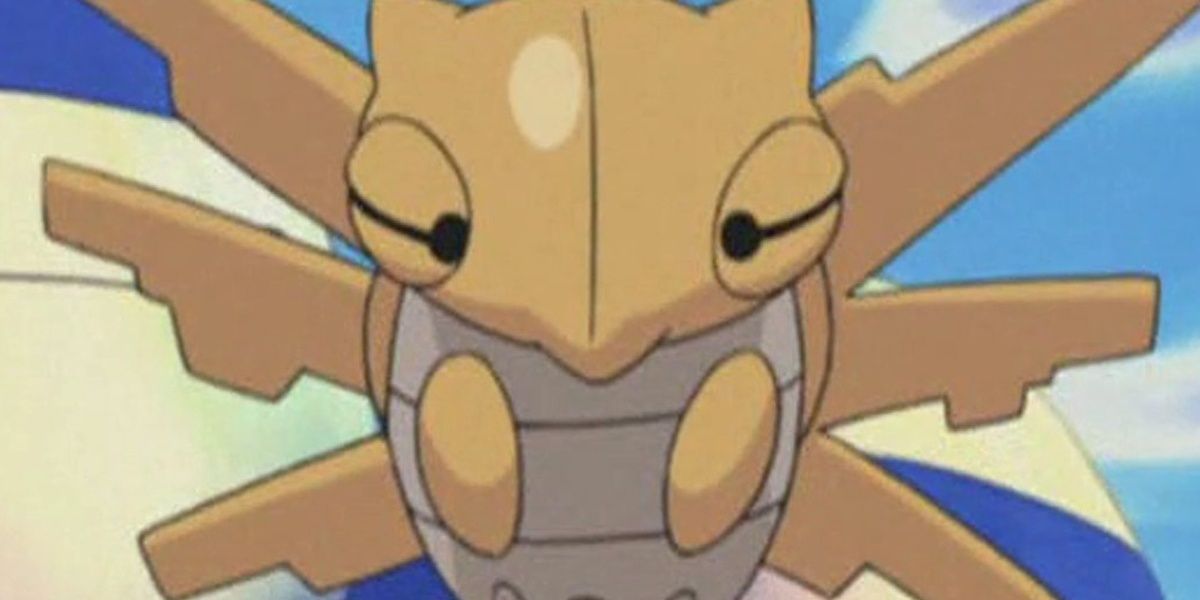 The Hoenn Region introduced an additional 135 Pokemon to the National Pokedex, and much like Kanto, a large portion of those Pokemon are missing from the current generation. Out of the 135 Hoenn Pokemon, only 42 are catchable, and an additional 3 will be available for transfer later. One Pokemon in particular that is missing from the roster would have made competitive battles an absolute nightmare: Shedinja. The introduction of terastallization could potentially make Shedinja unkillable. While nearly 70% of the Hoenn Pokemon are missing, some fan favorites and powerful Pokemon did make the cut. The current missing Hoenn Pokemon follow:
Treecko
Grovyle
Sceptile
Torchic
Combusken
Blaziken
Mudkip
Marshtomp
Swampert
Poochyena
Mightyena
Zigzagoon
Linoone
Wurmple
Silcoon
Beautifly
Cascoon
Dustox
Lotad
Lombre
Ludicolo
Seedot
Nuzleaf
Shiftry
Taillow
Swellow
Nincada
Ninjask
Shedinja
Whismur
Loudred
Exploud
Nosepass
Skitty
Delcatty
Mawile
Aron
Lairon
Aggron
Electrike
Manectric
Plusle
Minun
Volbeat
Illumise
Roselia
Carvanha
Sharpedo
Wailmer
Wailord
Spinda
Trapinch
Vibrava
Flygon
Lunatone
Solrock
Corphish
Crawdaunt
Baltoy
Claydol
Lileep
Cradily
Anorith
Armaldo
Feebas
Milotic
Castform
Kecleon
Duskull
Dusclops
Chimecho
Absol
Wynaut
Spheal
Sealeo
Walrein
Clamperl
Huntail
Gorebyss
Relicanth
Beldum
Metang
Metagross
Regirock
Regice
Registeel
Latias
Latios
Jirachi
Deoxys
Pokemon Scarlet and Violet: Missing Pokemon from Generation Four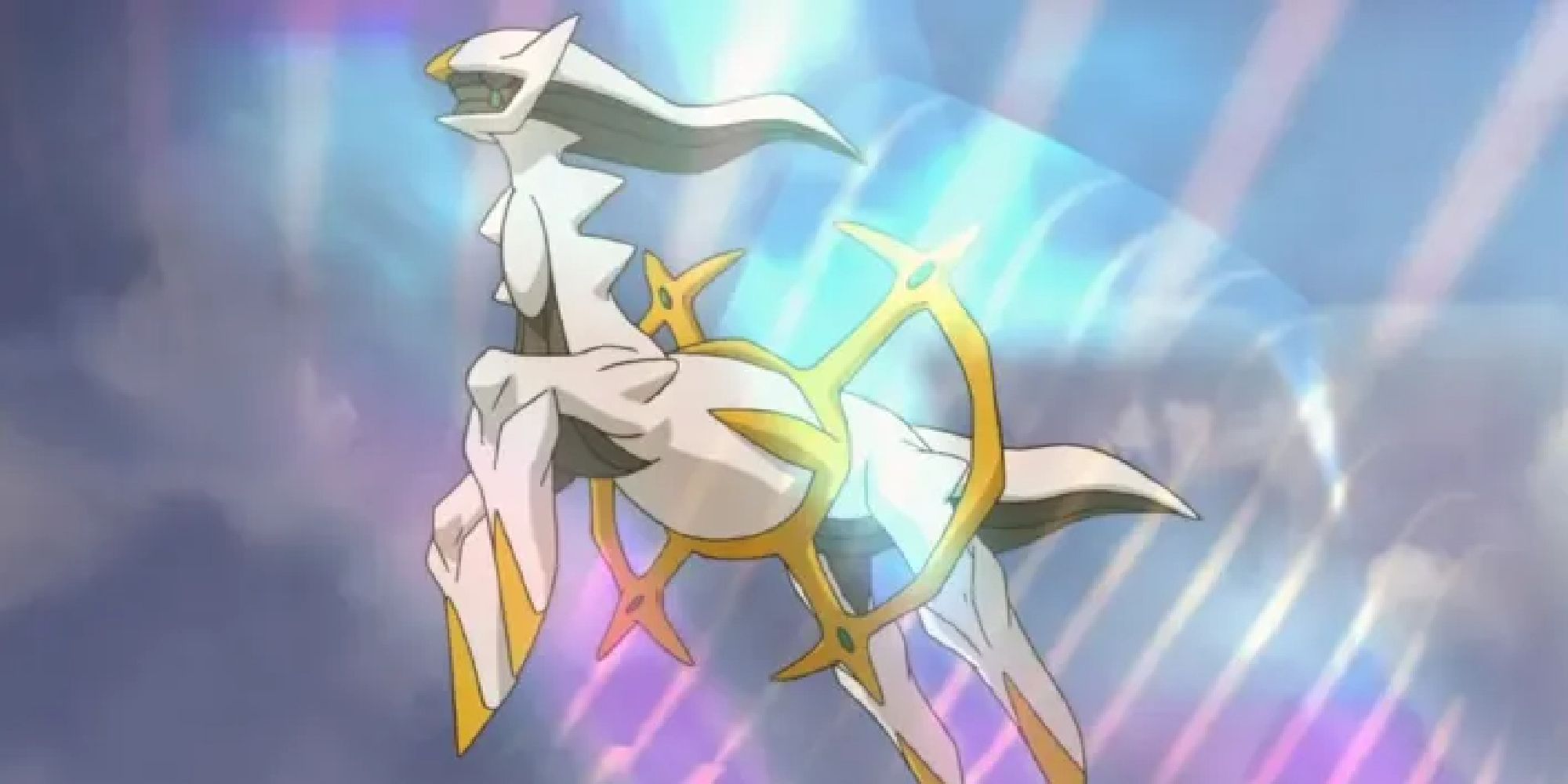 Compared to Kanto and Hoenn, Sinnoh got off surprisingly fine when it came to cutting Pokemon, clocking in with just shy of 50% of the region's Pokemon missing. Many of the special evolution Pokemon added in this generation are missing, like Dusknoir, Electivire, and Magmortar, so players don't need to worry about tracking down so many evolutionary items in addition to learning the new evolution mechanics in Pokemon Scarlet and Violet. The Sinnoh Pokemon still missing at the moment follow:
Turtwig
Grotle
Torterra
Chimchar
Monferno
Infernape
Piplup
Prinplup
Empoleon
Bidoof
Bibarel
Budew
Roserade
Cranidos
Rampardos
Shieldon
Bastiodon
Burmy
Wormadam
Mothim
Cherubi
Cherrim
Ambipom
Buneary
Lopunny
Glameow
Purugly
Chingling
Mime Jr.
Chatot
Munchlax
Skorupi
Drapion
Carnivine
Mantyke
Lickilicky
Rhyperior
Tangrowth
Electivire
Magmortar
Togekiss
Yanmega
Gliscor
Mamoswine
Porygon-Z
Probopass
Dusknoir
Uxie (Transfer Only)
Mesprit (Transfer Only)
Azelf (Transfer Only)
Dialga (Transfer Only)
Palkia (Transfer Only)
Heatran (Transfer Only)
Regigigas
Giratina (Transfer Only)
Cresselia (Transfer Only)
Phione
Manaphy
Darkrai
Shaymin
Arceus (Transfer Only)
Pokemon Scarlet and Violet: Missing Pokemon from Generation Five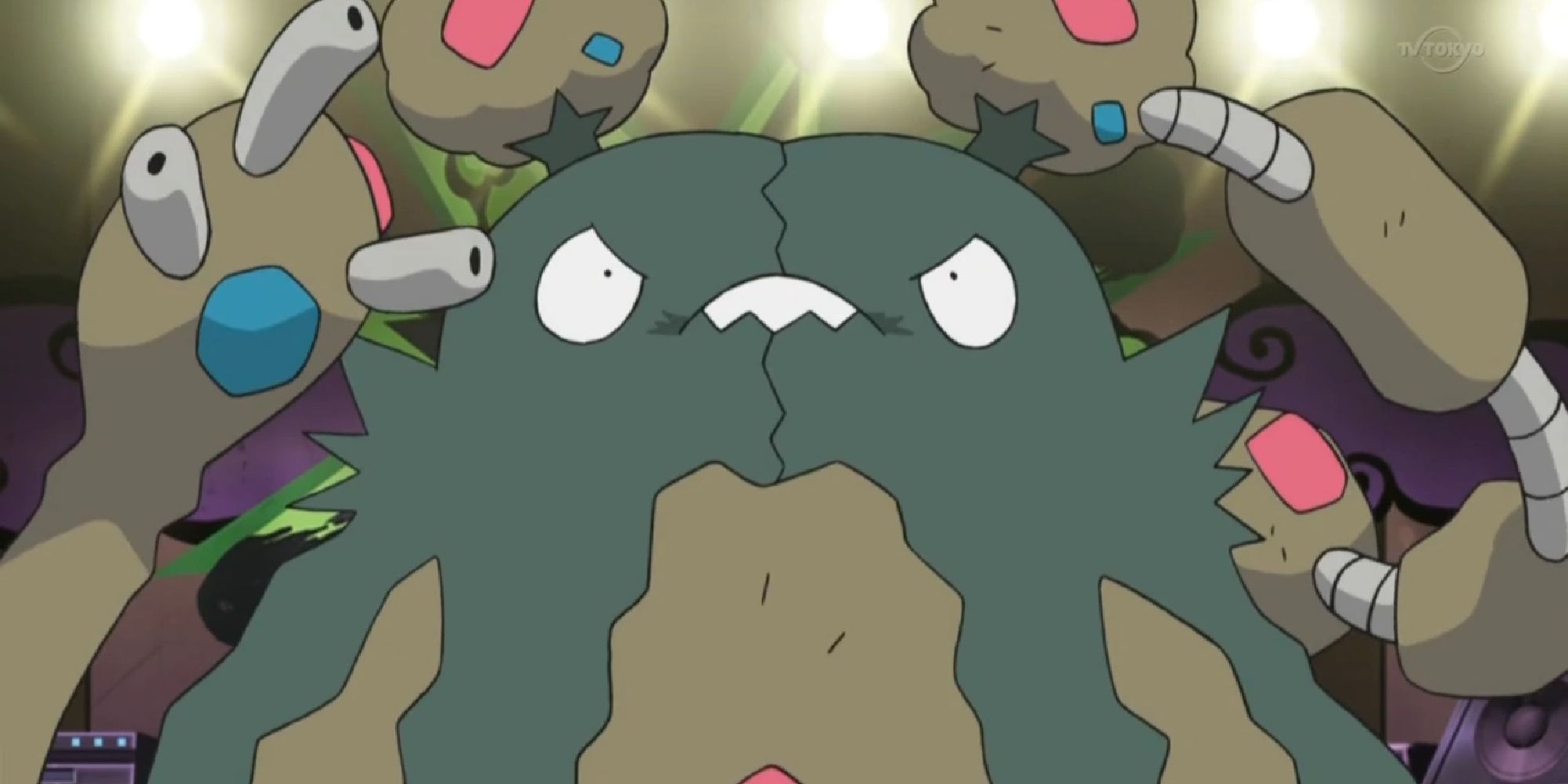 Unova took the biggest hit when it came to missing Pokemon, coming in with 78% of its original roster missing from Scarlet and Violet. 122 of the 156 introduced in Generation Five were cut, and only 7 of those 122 will be added later via Pokemon Home transfer. While some beloved favorites made the cut, including Bisharp who also got a cool new evolution, many long-standing fan-favorites did not make it to the Paldea Region. As with the other base forms of the Hisuian starters, the Oshawott line is transferrable, as well as the Forces of Nature – Thundurus, Tornadus, and Landorus. Here are all the missing Unova Pokemon so far:
Victini
Snivy
Servine
Serperior
Tepig
Pignite
Emboar
Oshawott (Transfer Only)
Dewott (Transfer Only)
Samurott (Transfer Only)
Patrat
Watchog
Lillipup
Herdier
Stoutland
Purrloin
Liepard
Pansage
Simisage
Pansear
Simisear
Panpour
Simipour
Munna
Musharna
Pidove
Tranquill
Unfezant
Blitzle
Zebstrika
Roggenrola
Boldore
Gigalith
Woobat
Swoobat
Drilbur
Excadrill
Audino
Timburr
Gurdurr
Conkeldurr
Tympole
Palpitoad
Seismitoad
Throh
Sawk
Sewaddle
Swadloon
Leavanny
Venipede
Whirlipede
Scolipede
Cottonee
Whimsicott
Darumaka
Darmanitan
Maractus
Dwebble
Crustle
Scraggy
Scrafty
Sigilyph
Yamask
Cofagrigus
Tirtouga
Carracosta
Archen
Archeops
Trubbish
Garbodor
Minccino
Cinccino
Solosis
Duosion
Reuniclus
Ducklett
Swanna
Vanillite
Vanillish
Vanilluxe
Emolga
Karrablast
Escavalier
Frillish
Jellicent
Joltik
Galvantula
Ferroseed
Ferrothorn
Klink
Klang
Klinklang
Elgyem
Beheeyem
Litwik
Lampent
Chandelure
Shelmet
Accelgor
Stunfisk
Mienfoo
Mienshao
Druddigon
Golett
Golurk
Bouffalant
Vullaby
Mandibuzz
Heatmor
Durant
Cobalion
Terrakion
Virizion
Tornadus (Transfer Only)
Thundurus (Transfer Only)
Reshiram
Zekrom
Landorus (Transfer Only)
Kyurem
Keldeo
Meloetta (Transfer Only)
Genesect
RELATED: Comparing Pokemon Scarlet and Violet's Titans to Pokemon Legends: Arceus' Nobles
Pokemon Scarlet and Violet: Missing Pokemon from Generation Six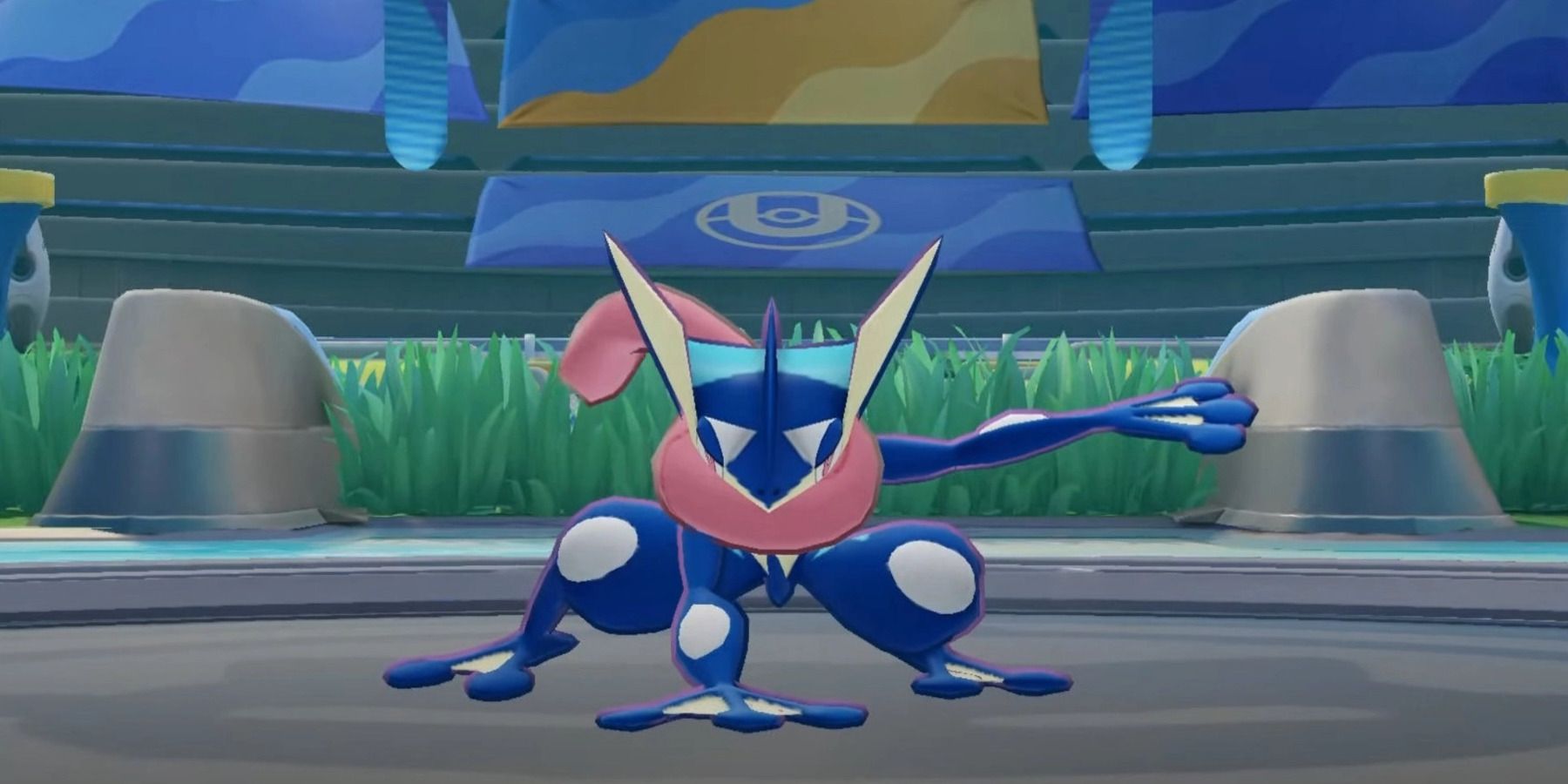 Kalos faired quite well against the purge of Pokemon at the start of the generation. While Pokemon Scarlet and Violet are technically missing 44 of the 72 Pokemon introduced in Generation Six, 13 of them will be transferrable when Pokemon Home support arrives. Several strong Pokemon from the Kalos region are found in Scarlet and Violet, and perhaps more will be introduced through DLC down the line if fan speculation is to be believed. Kalos is rumored to be to the northeast of the Palean Region map, much as France is to the northeast of Spain. Here are the 31 missing Kalos Pokemon currently:
Chespin (Transfer Only)
Quilladin (Transfer Only)
Chesnaught (Transfer Only)
Fennekin (Transfer Only)
Braixen (Transfer Only)
Delphox (Transfer Only)
Froakie (Transfer Only)
Frogadier (Transfer Only)
Greninja (Transfer Only)
Bunnelby
Diggersby
Pancham
Pangoro
Furfrou
Espurr
Meowstic
Honedge
Doublade
Aegislash
Spritzee
Aromatisse
Swirlix
Slurpuff
Inkay
Malamar
Binacle
Barbaracle
Helioptile
Heliolisk
Tyrunt
Tyrantrum
Amaura
Aurorus
Carbink (Transfer Only)
Phantump
Trevenant
Pumpkaboo
Gourgeist
Xerneas
Yveltal
Zygarde
Diancie (Transfer Only)
Hoopa (Transfer Only)
Volcanion (Transfer Only)
Pokemon Scarlet and Violet: Missing Pokemon from Generation Seven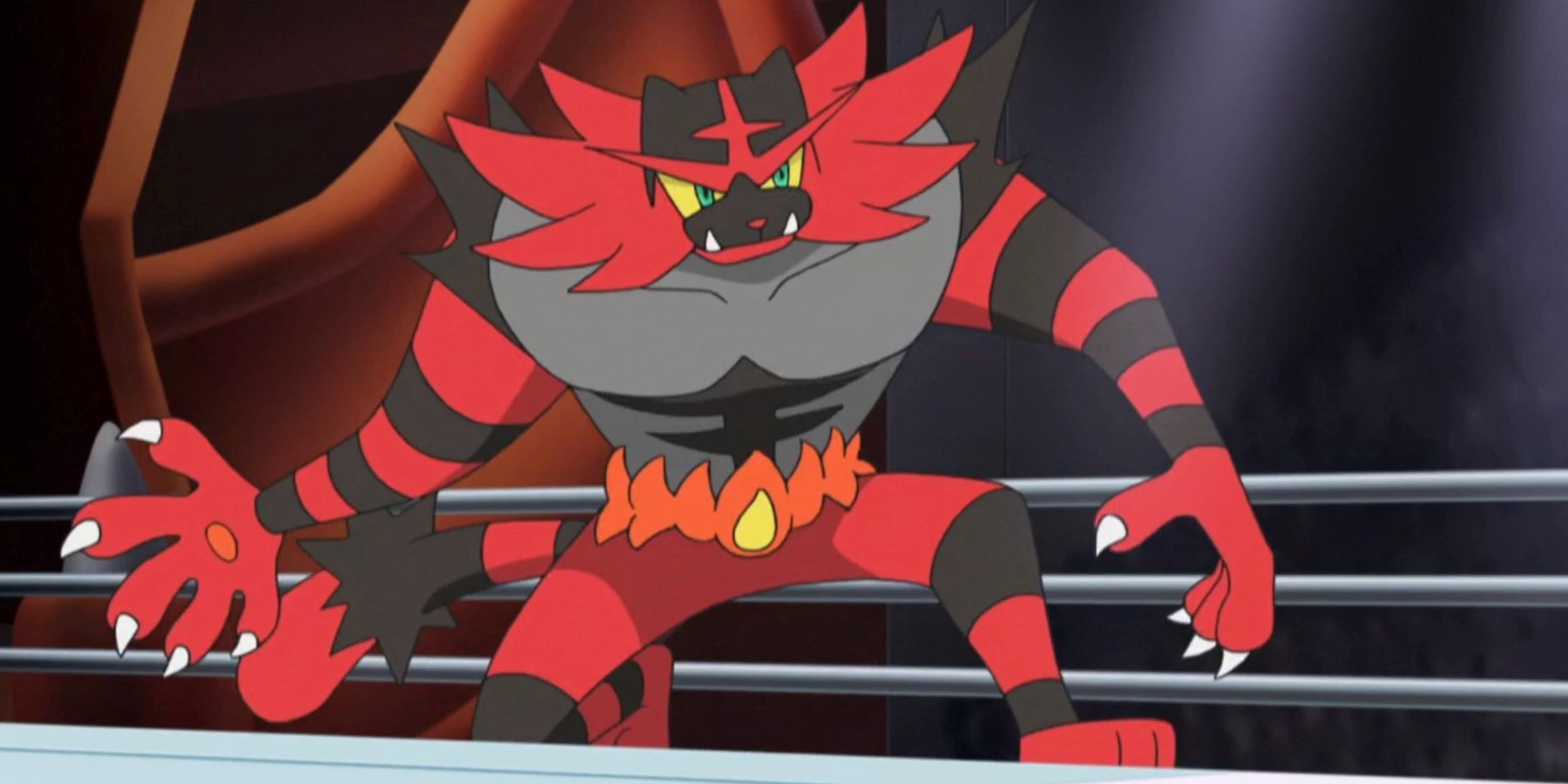 If fan understanding of Pokemon geography is to be trusted, the Alola Region is quite a ways off from where the Paldea region is located, which would make sense considering the number of Alolan Pokemon missing from Pokemon Scarlet and Pokemon Violet. Of the 88 new Pokemon introduced in Alola, a whopping 72% of them are either missing or are transfer-only at the moment. 59 are outright missing while 4 will be available via transfer later on. Considering the lack of Paldean forms, it is quite surprising that Alolan Forms are also notably missing. Here are the currently missing Alolan Pokemon:
Rowlet (Transfer Only)
Dartrix (Transfer Only)
Decidueye (Transfer Only)
Litten
Torracat
Incineroar
Popplio
Brionne
Primarina
Pikipek
Trumbeak
Toucannon
Grubbin
Charjabug
Vikavolt
Cutiefly
Ribombee
Wishiwashi
Dewpider
Araquanid
Morelull
Shiinotic
Stufful
Bewear
Comfey
Wimpod
Golisopod
Pyukumuku
Type: Null
Silvally
Minior
Turtonator
Togedemaru
Drampa
Dhelmise
Jangmo-o
Hakamo-o
Kommo-o
Tapu Koko
Tapu Lele
Tapu Bulu
Tapu Fini
Cosmog
Cosmoem
Solgaleo
Lunala
Nihilego
Buzzwole
Pheromosa
Xurkitree
Celesteela
Kartana
Guzzlord
Necrozma
Magearna (Transfer Only)
Marshadow
Poipole
Naganadel
Stakataka
Blacephalon
Zeraora
Meltan
Melmetal
Missing Pokemon from Generation Eight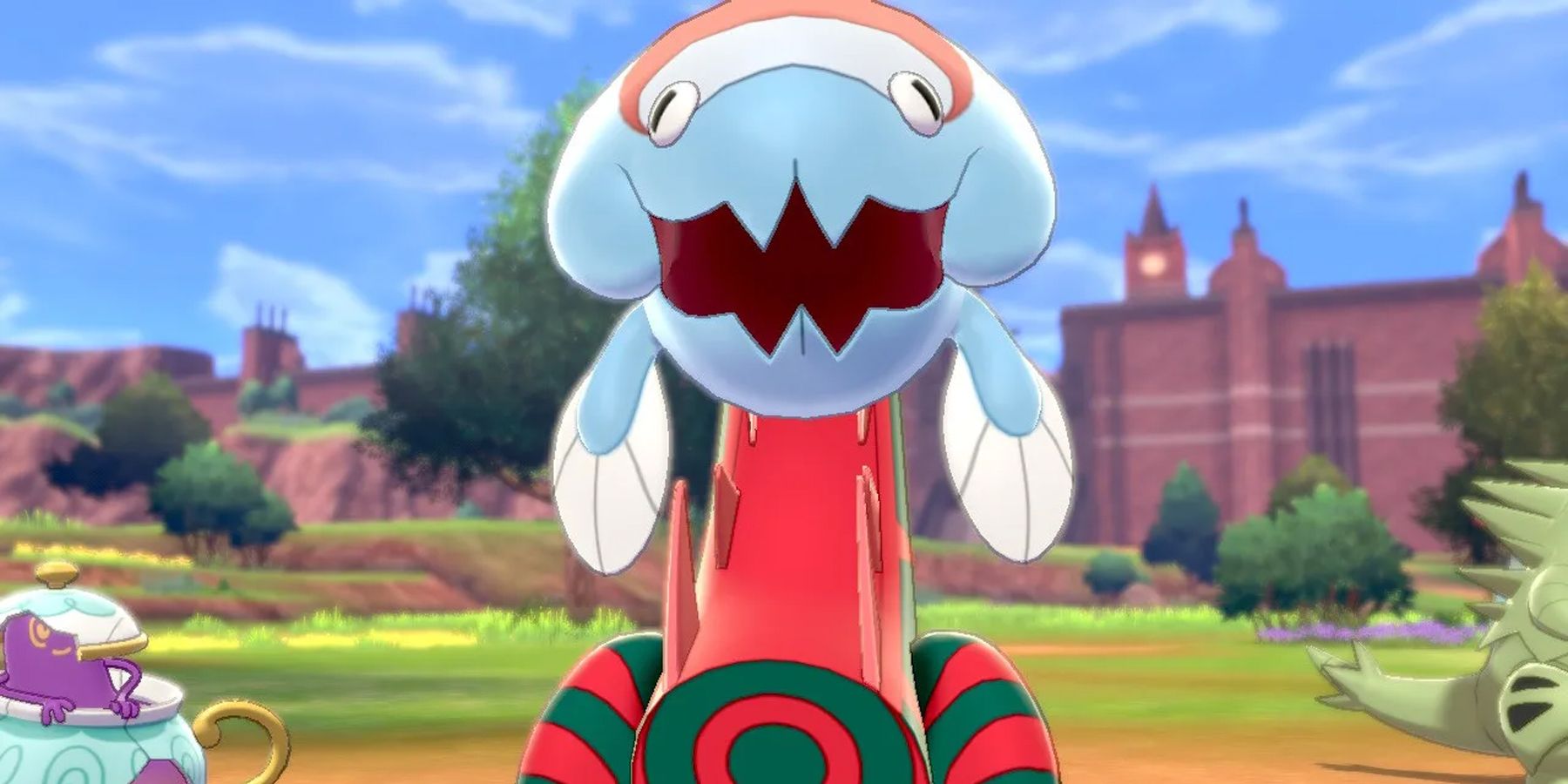 Pokemon Sword and Shield were the most recent mainline additions to the franchise before Scarlet and Violet, and at the moment, the Paldea Region only features 33% of the Generation Eight Pokemon. However, with Pokemon Home, that number jumps up to 55% thanks to the large number of transfer-only Pokemon that will be available. Some fan-favorites from Gen 8 make a return, including Dragapult who is among the Pokemon Violet exclusive Pokemon.
Grookey (Transfer Only)
Thwackey (Transfer Only)
Rillaboom (Transfer Only)
Scorbunny (Transfer Only)
Raboot (Transfer Only)
Cinderace (Transfer Only)
Sobble (Transfer Only)
Drizzle (Transfer Only)
Inteleon (Transfer Only)
Blipbug
Dottler
Orbeetle
Nickit
Thievul
Gossifleur
Eldegoss
Wooloo
Dubwool
Yamper
Boltund
Cramorant
Sizzlipede
Centiskorch
Clobbopus
Grapploct
Obstagoon
Cursola
Sirfetch'd
Mr. Rime
Runerigus
Milcery
Alcremie
Morpeko
Dracozolt
Arctozolt
Dracovish
Arctovish
Duraludon
Zacian (Transfer Only)
Zamazenta (Transfer Only)
Eternatus (Transfer Only)
Kubfu (Transfer Only)
Urshifu (Transfer Only)
Zarude (Transfer Only)
Regieleki (Transfer Only)
Regidrago (Transfer Only)
Glastrier (Transfer Only)
Spectrier (Transfer Only)
Calyrex (Transfer Only)
What about Hisui?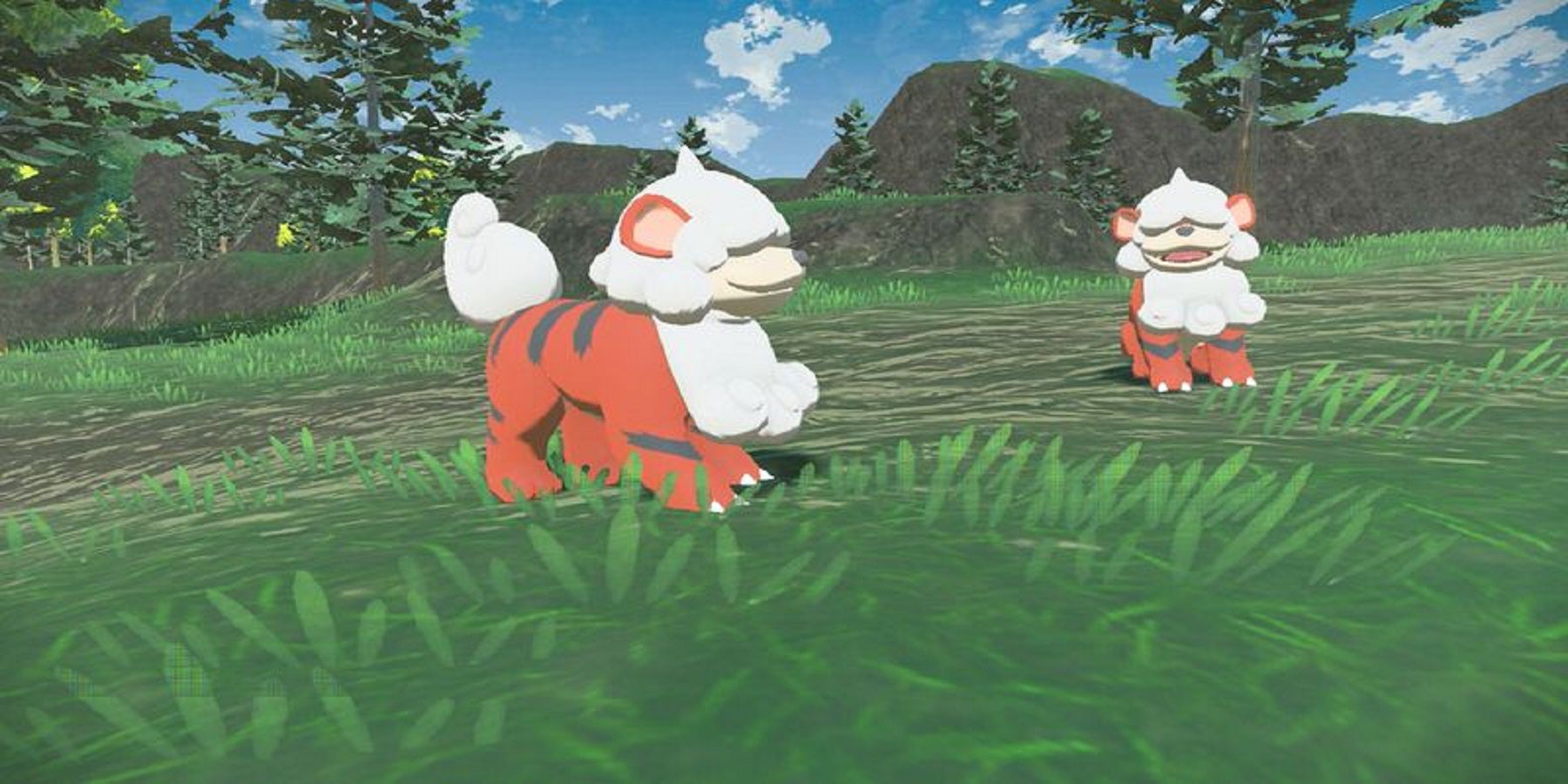 Hisui is a weird case compared to all the other generations. There were not many new Pokemon added with Pokemon Legends: Arceus, though there were several regional forms added. All seven brand-new Pokemon are available for transfer via Pokemon Home. Additionally, any Hisuian forms are also eligible for transfer to the game. As with Sword and Shield, if players breed a Hisuian form while it is holding an Everstone, the resulting Egg will also be a Hisuian version of that Pokemon. At this time, it is currently unknown if the evolutionary items needed for Pokemon like Ursaluna and Kleavor will be added to Pokemon Scarlet and Violet, so those Pokemon can be obtained without transferring. The new Pokemon introduced in Hisui follow:
Wyrdeer (Transfer Only)
Kleavor (Transfer Only)
Ursaluna (Transfer Only)
Basculegion (Transfer Only)
Sneasler (Transfer Only)
Overqwil (Transfer Only)
Enamorus (Transfer Only)
And that wraps up every missing Pokemon from previous generations in Pokemon Scarlet and Pokemon Violet. In total, there are 905 Pokemon from previous generations, 530 Pokemon are absent, 75 Pokemon are Transfer-Only, and 300 return in Scarlet and Violet. Following the Pokemon Sword and Shield DLC, 231 Pokemon were missing from that generation, so perhaps much like Sword and Shield, Scarlet and Violet will continue to expand the Pokedex through DLC in the future.
Pokemon Scarlet and Pokemon Violet are available now, exclusively for Nintendo Switch.
MORE: Real Life Spanish Landmarks That Appear in Pokemon Scarlet and Violet's Paldean Towns
bottikcointo
bottikcointo
bottikcointo
bottikcointo
bottikcointo
bottikcointo
bottikcointo
bottikcointo
bottikcointo
bottikcointo
bottikcointo
bottikcointo
bottikcointo
bottikcointo
bottikcointo
bottikcointo
bottikcointo
bottikcointo
bottikcointo
bottikcointo
bottikcointo
bottikcointo
bottikcointo
bottikcointo
bottikcointo
bottikcointo
bottikcointo
bottikcointo
bottikcointo
bottikcointo