A new video shows a player making hilarious use of Call of Duty: Warzone 2's proximity chat by putting together an impromptu battlefield dance party.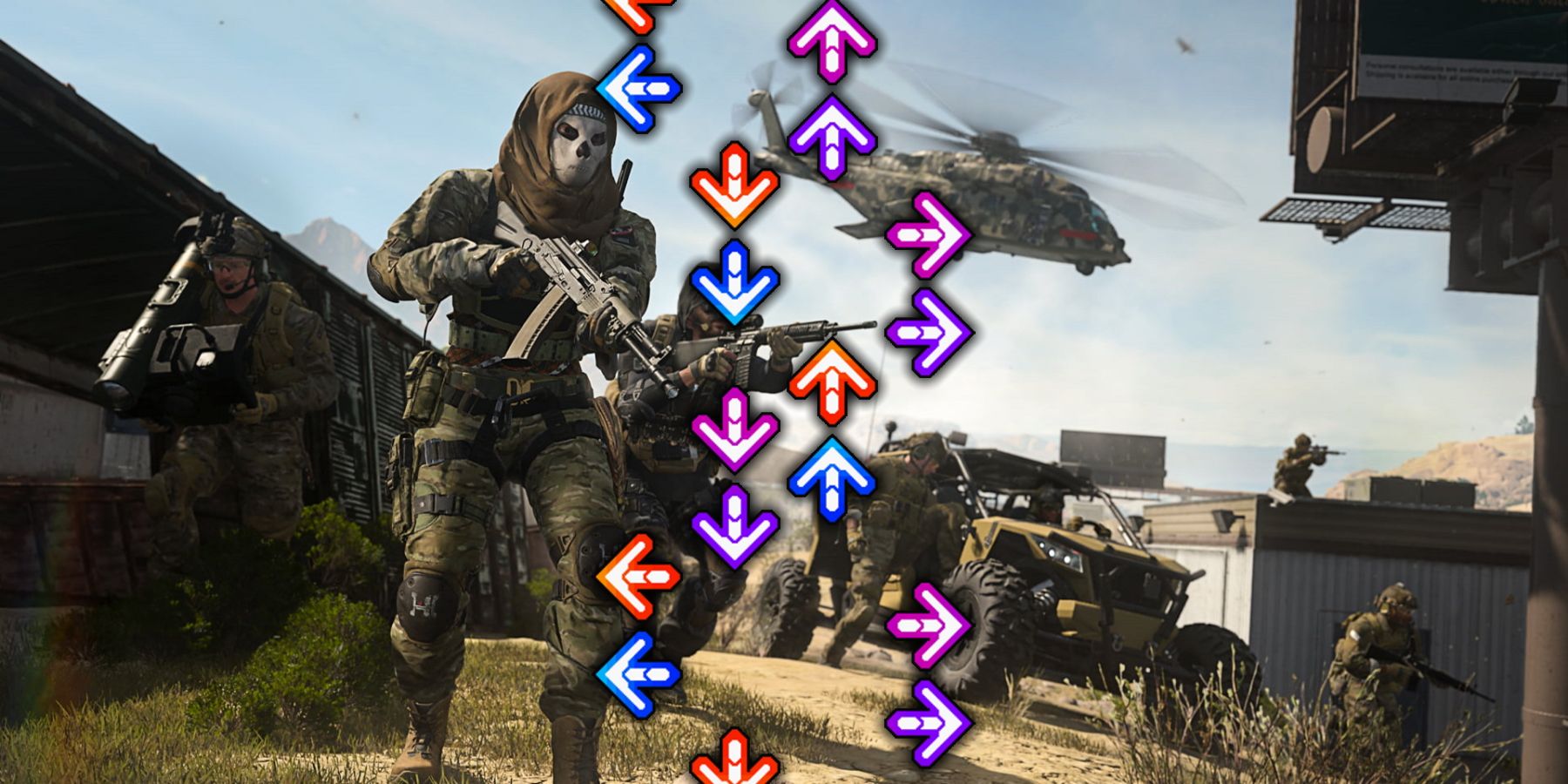 A video shared on TikTok shows one player finding a creative use for the new proximity chat feature in Call of Duty: Warzone 2, organizing an impressive dance routine featuring the enemy team. From battlefield dance-offs to the player who decided to become an in-game Uber driver in Call of Duty: Warzone 2, gamers have found all sorts of hilarious ways to make their own fun in Infinity Ward's new shooter.
Featuring the return of Battle Royale mode from the original Call of Duty: Warzone, and adding the survival-based DMZ game mode, Call of Duty: Warzone 2 has already proven to be a hit with many players. Despite complaints from some gamers about bugs in the multiplayer title, and some controversial changes to key gameplay mechanics, a recent tweet revealed that Call of Duty: Warzone 2 already has over 25 million players just days after its launch. In addition to the PC and console versions of the game, Warzone Mobile will be launching for Android and iOS in 2023.
RELATED: Call of Duty: Warzone 2 Player Gets 1 Year of Double XP, But There's a Catch
While some new features in Infinity Ward's latest shooter have proven to be controversial, even leading some players to review bomb Call of Duty: Warzone 2, one addition that has drawn rave reviews is proximity chat that allows players from both teams to use voice chat when close to each other. In a video posted on TikTok, user codwarzoneplays showed off a hilarious use for proximity chat by organizing a dance party with the enemy team. The players can be seen trying to do their best version of the Cha Cha Slide in the charming video, all while laughing hysterically.
Although options for dancing in Call of Duty: Warzone 2 are decidedly limited, the players do their best to follow the beat inside the military shooter. Responses to the delightful dance-off were overwhelmingly positive, with many comments praising the addition of proximity chat for making surreal moments like this possible and others joking that the servers they end up on are never this fun. One hilarious comment shared a story of organizing a similar moment in-game, only to have the enemy team call in a cluster strike and kill the mood along with all the revelers.
Multiplayer modes in Call of Duty games have earned a reputation for sometimes being a cesspool of toxicity, so this video of giggling gamers getting their groove on makes for a refreshing change of pace. Proximity chat has opened the door to some interesting player interactions, and it will be fun to see what gamers do next. Although everyone from regular players to Dr Disrespect have their own ideas on how to improve Call of Duty: Warzone 2, it's clear that proximity chat is one thing Infinity Ward definitely got right.
Call of Duty: Warzone 2 is available now for PC, PS4, PS5, Xbox One, and Xbox Series X/S.
MORE: Proximity Chat is One of Call of Duty: Warzone 2's Best Features
bottikcointo
bottikcointo
bottikcointo
bottikcointo
bottikcointo
bottikcointo
bottikcointo
bottikcointo
bottikcointo
bottikcointo
bottikcointo
bottikcointo
bottikcointo
bottikcointo
bottikcointo
bottikcointo
bottikcointo
bottikcointo
bottikcointo
bottikcointo
bottikcointo
bottikcointo
bottikcointo
bottikcointo
bottikcointo
bottikcointo
bottikcointo
bottikcointo
bottikcointo
bottikcointo