Black Friday 2022 is approaching with major discounts and deals at GameStop including the Buy Two, Get One Free sale on pre-owned PlayStation 4 and Xbox One games. Those eager to purchase PS4 and Xbox One games should act fast while supplies last in participating GameStop stores this Black Friday.
GameStop revealed its Black Friday 2022 ad with a plethora of deals including the discounted Xbox Series S, $25 off the latest PS5 and Xbox Series X/S games, and $20 off select Xbox controllers. Many of the deals apply at GameStop's website with free one to three-day shipping on orders over $59. Gamers looking to save on PS4 and Xbox One games can take advantage of some of GameStop's biggest deals yet. While supplies last, GameStop customers may get one pre-owned PS4 or Xbox One game for free after purchasing two during the Black Friday Buy Two, Get One Free sale period.
RELATED: Overwatch 2 Confirms New Login Rewards and Black Friday Sale
According to GameStop's Black Friday 2022 ad, pre-owned PS4 and Xbox One games that qualify for the Buy Two, Get One Free sale include The Last of Us Part 2, Assassin's Creed Valhalla, and Marvel's Spider-Man. GameStop's website lists qualifying pre-owned titles such as Marvel's Spider-Man: Miles Morales for PS4, Red Dead Redemption 2, Elden Ring, and Halo: Master Chief Collection for Xbox One. However, assortment and availability vary for each GameStop store, so customers should act quickly while the sale is still early. According to GameStop, Black Friday sales are valid between November 24 and November 26, but some Black Friday sales have already begun.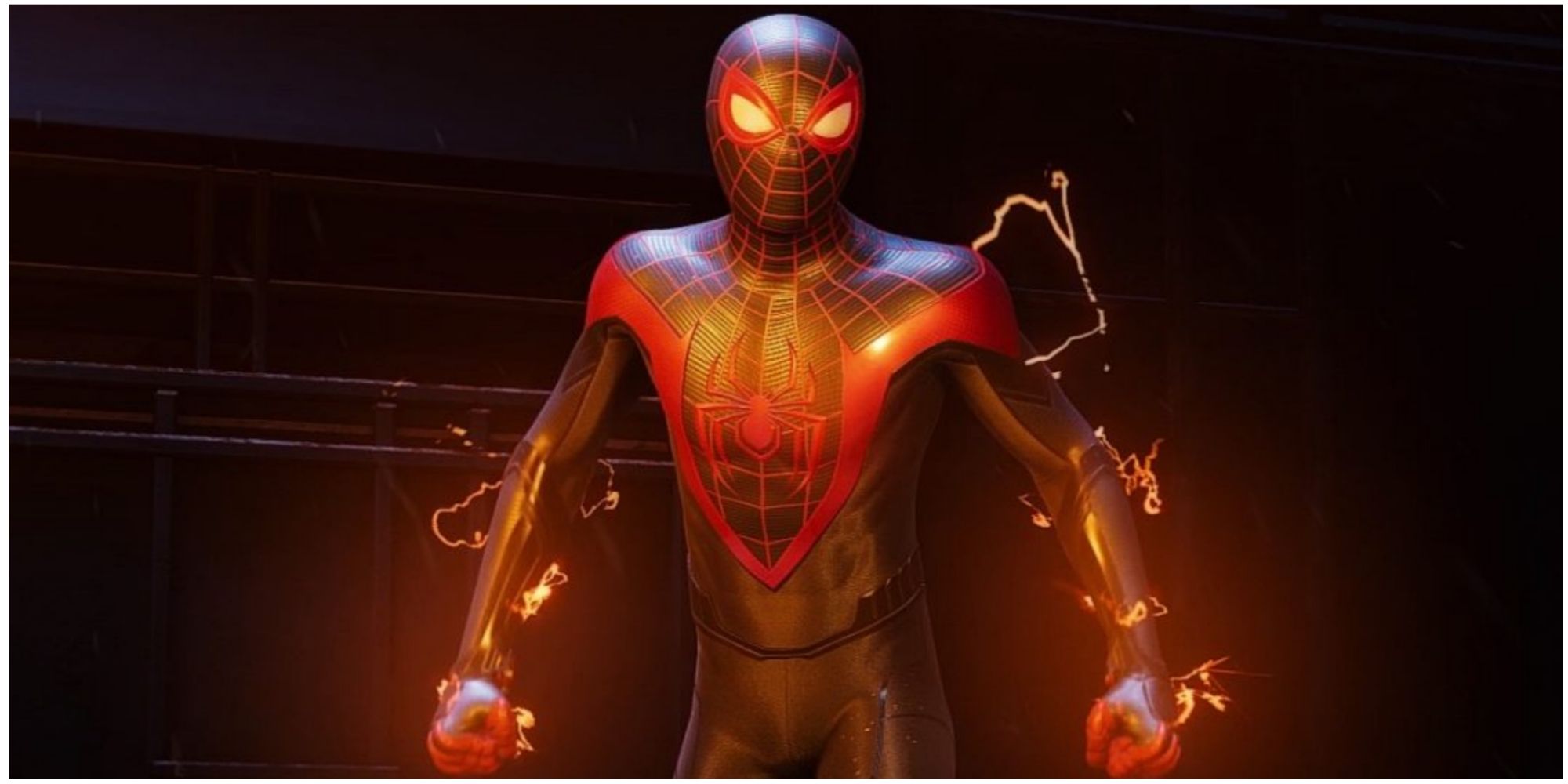 Fortunately, new copies of PS4 and Xbox One games have received massive discounts during GameStop's Black Friday sales this year. For instance, WWE 2K22 is 67% off for PS4 and Xbox One, bringing the price down to $17.99 from $59.99. GameStop is also hosting a 55% off sale for Crash Bandicoot N.Sane Trilogy for PS4 and Xbox One. If pre-owned copies of WWE 2K22 and Crash Bandicoot N.Sane Trilogy are available, customers may purchase both games and score a free pre-owned game of their choosing at GameStop.
This year's Black Friday sales include a wide variety of games, so it may be the best time to shop for the most critically acclaimed PS4 and Xbox One games. Further, games such as Digimon Survive and It Takes Two may be found for as low as $17 at GameStop, yielding some of the biggest savings across the entire retailer's lineup of games.
Before taking a trip to GameStop, gamers should consider visiting the official website to see what's currently on sale. GameStop's website gives a general idea of what's available for delivery and in-store pickup as well.
MORE: All The Best Black Friday Gaming Deals Under $50
Source: GameStop
bottikcointo
bottikcointo
bottikcointo
bottikcointo
bottikcointo
bottikcointo
bottikcointo
bottikcointo
bottikcointo
bottikcointo
bottikcointo
bottikcointo
bottikcointo
bottikcointo
bottikcointo
bottikcointo
bottikcointo
bottikcointo
bottikcointo
bottikcointo
bottikcointo
bottikcointo
bottikcointo
bottikcointo
bottikcointo
bottikcointo
bottikcointo
bottikcointo
bottikcointo
bottikcointo