A Disney Dreamlight Valley player makes a beautiful dress that is designed after the popular princess from the Legend of Zelda series.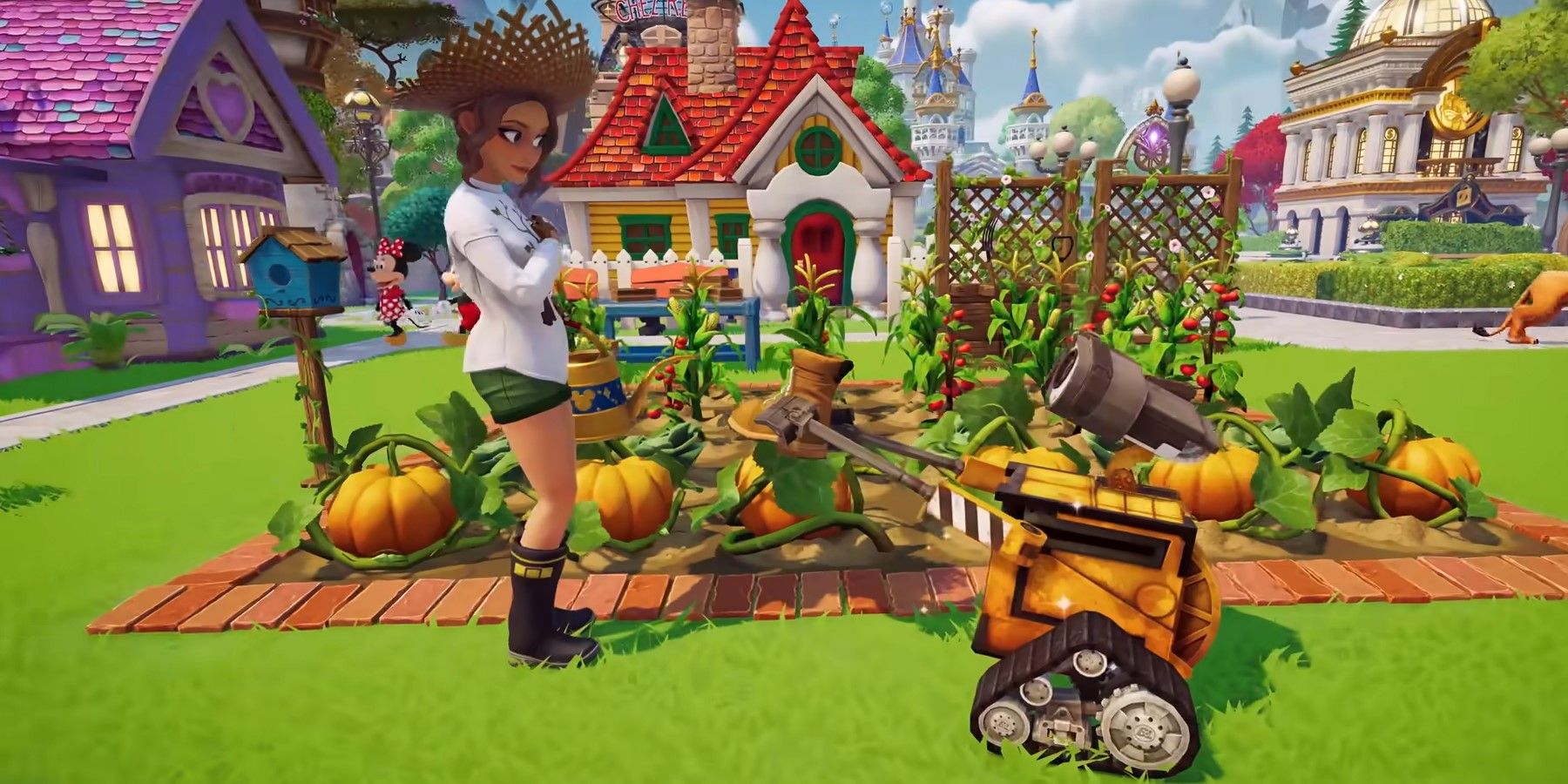 A Disney Dreamlight Valley player has designed a dress based on Princess Zelda. Gamers are able to customize their clothing in the life sim, and there are plenty of options to choose from. A number of players have created amazing custom outfits in Disney Dreamlight Valley, making one-of-a-kind pieces that help their avatars stand out from the crowd.
One article of clothing that gamers love to craft in Disney Dreamlight Valley are dresses. They especially enjoy making them using certain themes, leading to beautiful pieces that do a great job of channeling the ideas behind them. A Disney Dreamlight Valley player decided to make a dress based off of one of the most iconic princesses in video game history.
RELATED: Disney Dreamlight Valley Player Recreates Hogwarts' Dining Hall
A Redditor known as _Wrsty posted an image of their in-game Disney Dreamlight Valley avatar wearing a beautiful dress featuring white, gold, and green. The outfit is based on what Princess Zelda wears in The Legend of Zelda: Breath of the Wild and does a good job of emulating it. The dress that _Wrsty made features a similar pattern to the one seen on Zelda in the RPG and includes small details such as a symbol beneath the chest area that resembles the Triforce that is featured in Zelda games. The work is well made and is a great tribute to the classic character.
Many people on Reddit agree that _Wrsty's outfit is beautiful. A number of users have called the piece incredible and feel that it is spot on. Both _Wrsty and fans wish that there were a share feature in Disney Dreamlight Valley, so that the dress could have been available to players who want to use the outfit on their avatars. It is an nice piece and is just one reason that the game needs a share feature.
Since the early access release of Disney Dreamlight Valley, dresses have become a popular article of clothing to customize, turning players into princesses and other popular characters from other franchises. There have been outfits designed after Pocahontas, Animal Crossing, and Sally from The Nightmare Before Christmas. They help show the patience and dedication that the title's fanbase has and the love they have for the game. As time goes on and more clothing options are added to Disney Dreamlight Valley, players will be able to get more creative and make even more amazing designs. More updates are coming to Disney Dreamlight Valley, which will help gamers stretch their imaginations and spark up the player base to make one-of-a-kind crafts.
Disney Dreamlight Valley is available now through Early Access for PC, PS4, PS5, Switch, Xbox One, and Xbox Series X/S.
bottikcointo
bottikcointo
bottikcointo
bottikcointo
bottikcointo
bottikcointo
bottikcointo
bottikcointo
bottikcointo
bottikcointo
bottikcointo
bottikcointo
bottikcointo
bottikcointo
bottikcointo
bottikcointo
bottikcointo
bottikcointo
bottikcointo
bottikcointo
bottikcointo
bottikcointo
bottikcointo
bottikcointo
bottikcointo
bottikcointo
bottikcointo
bottikcointo
bottikcointo
bottikcointo