Popular Twitch streamer Felix 'xQc' Lengyel is at risk of getting banned from Twitch due to broadcasting FIFA World Cup 2022 highlights.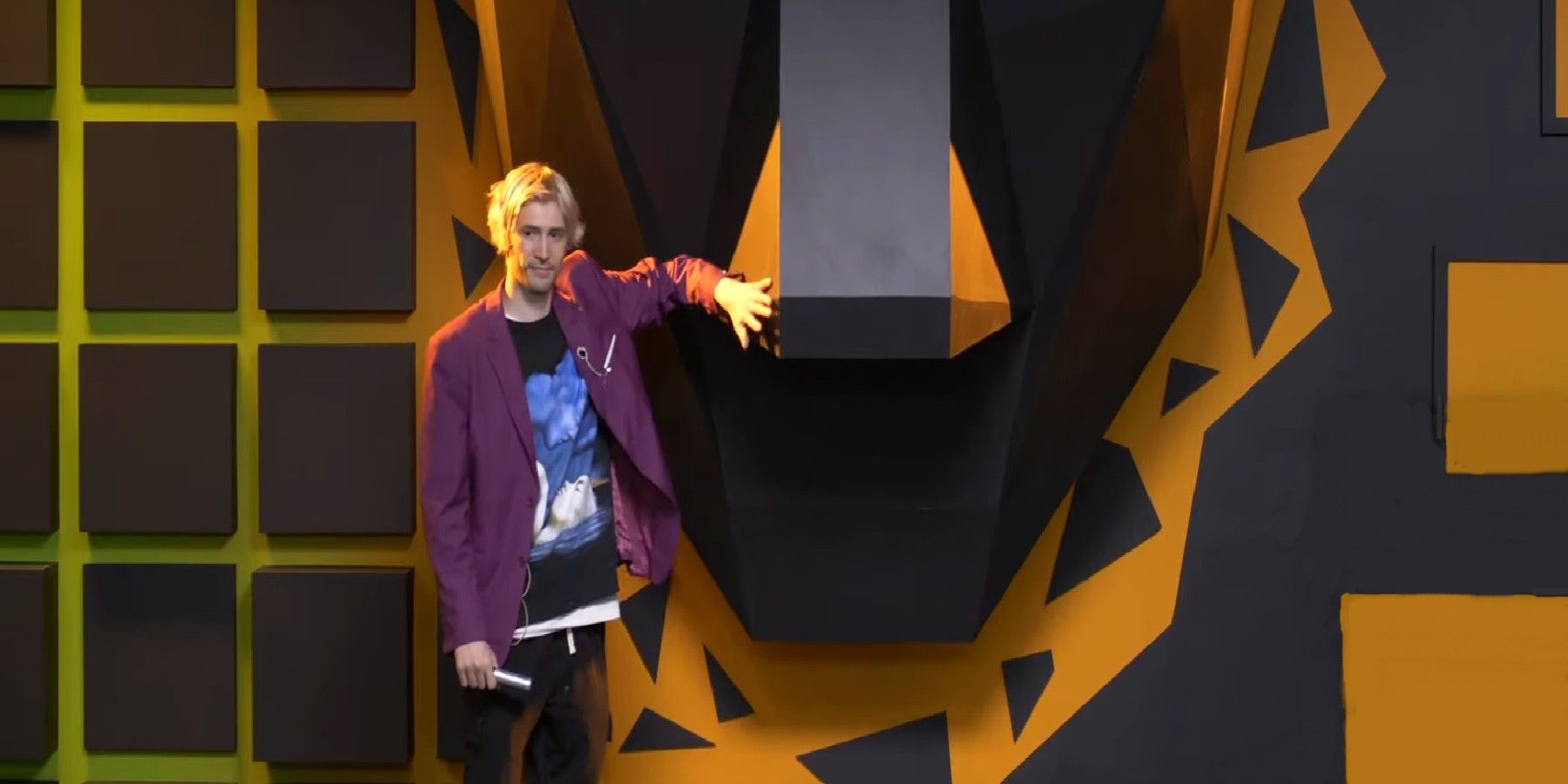 Popular streamer Felix "xQc" Lengyel's Twitch account may be at risk of getting banned after a few clips from the FIFA World Cup were shared with his live viewers as he was away from the computer. Although xQc is no stranger to being banned from Twitch, the potential ban resulting from this stream may be due to YouTube autoplay rather than the popular streamer's specific actions.
During a November 21 livestream, xQc walked away from his computer as a YouTube video concluded, causing the autoplay countdown to tick down to zero before kicking off the next video. The FIFA World Cup 2022 in Qatar first began on November 20, and xQc has watched an assortment of FIFA-related content with his live audience since the event started. Although some of these videos may be fair game with livestreaming, YouTube autoplayed some key highlights from England against Iran which may garner a DMCA strike on xQc's account given the website guidelines.
RELATED: Space Heater Explodes on Twitch Stream
As xQc's Twitch stream became a chair livestream while he remained away for several minutes, the FOX soccer clip that the popular streamer left on gave way to highlights from a game between Germany and Brazil in 2014. These highlights played out entirely, showing xQc's audience the best moments from the Germany victory which then caused another countdown to the more recent England and Iran game from Qatar. Because of how timely the England vs. Iran Qatar match is, the platform may remove the broadcast or even suspend xQc from Twitch once again for streaming the content despite the fact that he was away when the highlights were shown.
Twitch has banned xQc multiple times in the past, including in 2021 when he was streaming NBC Olympic Games footage which is copyright protected like broadcasts of the FIFA games. According to the Twitch guidelines, a streamer is "responsible for ensuring" that they have the rights to stream copyrighted content on their channels, which xQc may not have acquired before the FIFA highlights unfolded for his live audience. Though the popular streamer remains on the platform since his FIFA highlight gaff, it remains unclear if xQc will receive a suspension for this moment or if the Amazon platform will let it slide given the YouTube autoplay at the end of videos.
While many xQc viewers took the downtime between videos to express their appreciation for the popular Twitch streamer, others saw the writing on the wall and frantically warned the content creator of the possible suspension. Although multiple Twitch fans were entertained by the FIFA highlights and xQc's mistake to air them, others simply found joy in the random usage of the Skype ringtone.
bottikcointo
bottikcointo
bottikcointo
bottikcointo
bottikcointo
bottikcointo
bottikcointo
bottikcointo
bottikcointo
bottikcointo
bottikcointo
bottikcointo
bottikcointo
bottikcointo
bottikcointo
bottikcointo
bottikcointo
bottikcointo
bottikcointo
bottikcointo
bottikcointo
bottikcointo
bottikcointo
bottikcointo
bottikcointo
bottikcointo
bottikcointo
bottikcointo
bottikcointo
bottikcointo