A recent interview from EA Sports vice president Daryl Holt confirms that the upcoming EA Sports College Football has been hit with a delay.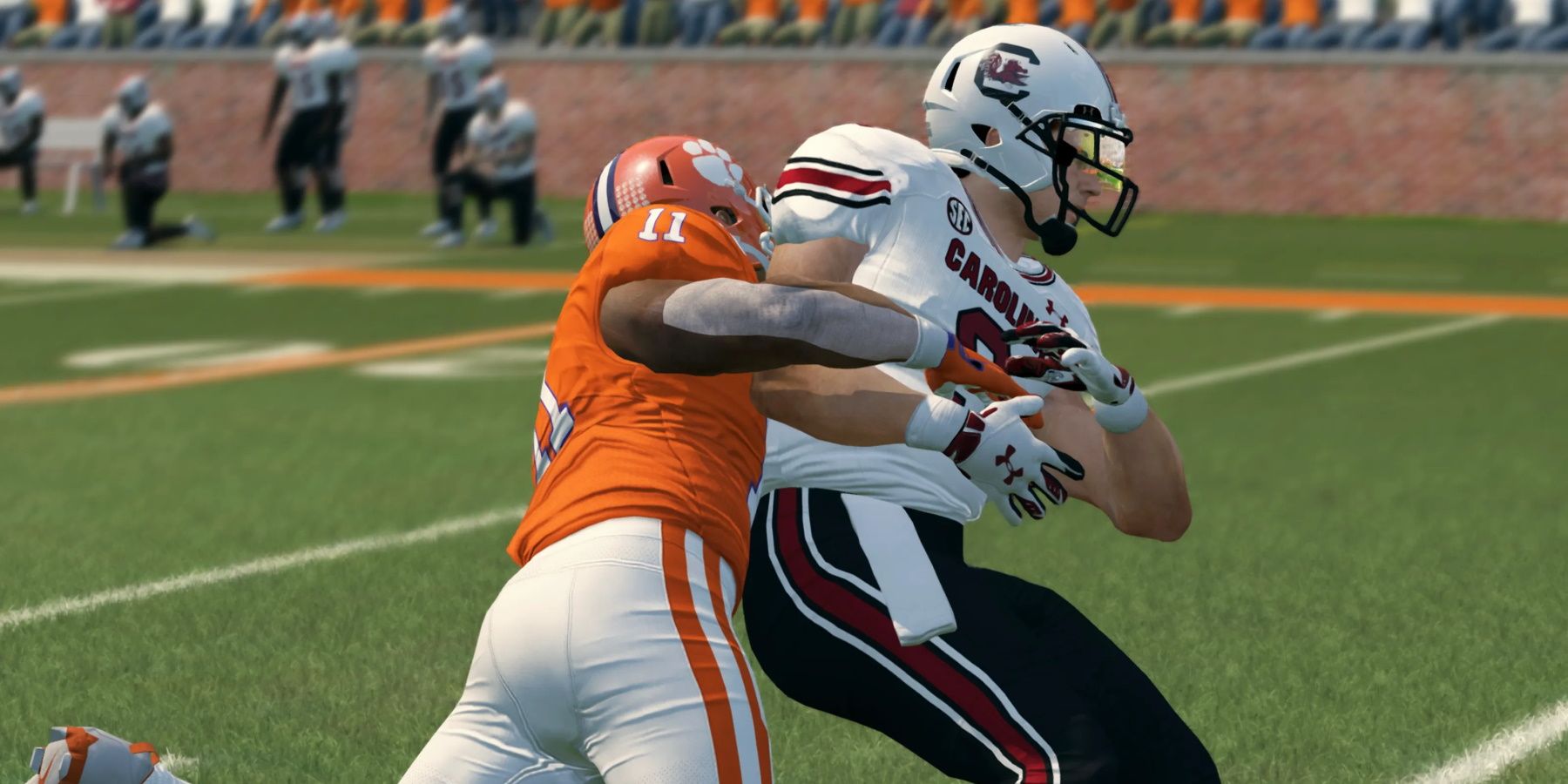 A recent announcement from EA Sports has confirmed that the developer's highly-anticipated EA Sports College Football is still a ways away, confirming a tentative release window. The initial reveal of the EA Sports college football game early last year was met with significant excitement from football fans. EA's return to the college gridiron has been a long time coming with the last entry in the popular NCAA Football series coming nearly a decade ago. Now, EA has revealed fans will be waiting a couple more years for the return of college football video games.
While EA Sports has not released a college football title in several years, the NCAA Football franchise was once a cornerstone of the developer's annual game line-up. EA Sports was creating annual college football games as early as 1998 with NCAA Football 14 serving as the last entry in the series. However, legal disputes over collegiate player likenesses brought the partnership to an end. Now, EA Sports has confirmed the release of EA Sports College Football will be later than originally anticipated.
RELATED: EA's Upcoming NCAA College Football Game Could be Releasing on Mobile as well as Console
A recent interview with ESPN has revealed EA Sports College Football currently isn't planned to release until 2024, pushing the game back from its previously leaked 2023 launch window. EA vice president and general manager Daryl Holt explained that the developer was "building the game from scratch" rather than using a previous engine. Despite the long wait for the game, Holt revealed EA Sports already has several Division 1 schools confirmed to appear within the game, as well as securing the rights to the NCAA's conferences.
While the release of EA Sports College Football appears to be a couple of years away, several details regarding the game have already started to come out from EA. EA's COO Blake Jorgenson spoke last year on how EA Sports College Football will improve player likenesses within the game, using a "database" to quickly and seamlessly integrate new players. The appearance of some teams within the game has also already come into question, with Notre Dame revealing it would not appear in EA Sports College Football without player compensation.
Though college sports were once a regular part of EA's yearly releases, both of the developer's major college-based franchises have fallen dormant since the early 2010s. EA Sports' last college football game came with the previously-mentioned NCAA Football 2014 in July 2013 while NCAA Basketball hasn't seen a new release since NCAA Basketball 2010. The developer also previously released NCAA Baseball games in 2006 and 2007. EA Sports College Football marks a major return to college athletics for the premiere sports game developer.
EA Sports College Football is scheduled to release in 2024.
MORE: Why EA Sports' College Football Featuring School Traditions is a Game-Changer
Source: ESPN
bottikcointo
bottikcointo
bottikcointo
bottikcointo
bottikcointo
bottikcointo
bottikcointo
bottikcointo
bottikcointo
bottikcointo
bottikcointo
bottikcointo
bottikcointo
bottikcointo
bottikcointo
bottikcointo
bottikcointo
bottikcointo
bottikcointo
bottikcointo
bottikcointo
bottikcointo
bottikcointo
bottikcointo
bottikcointo
bottikcointo
bottikcointo
bottikcointo
bottikcointo
bottikcointo