PlayStation Stars Gets Special Ratchet and Clank Collectible To Celebrate Its 20th Anniversary
With Ratchet and Clank celebrating its 20th anniversary, fans of the beloved franchise have an opportunity to collect a special-edition figurine.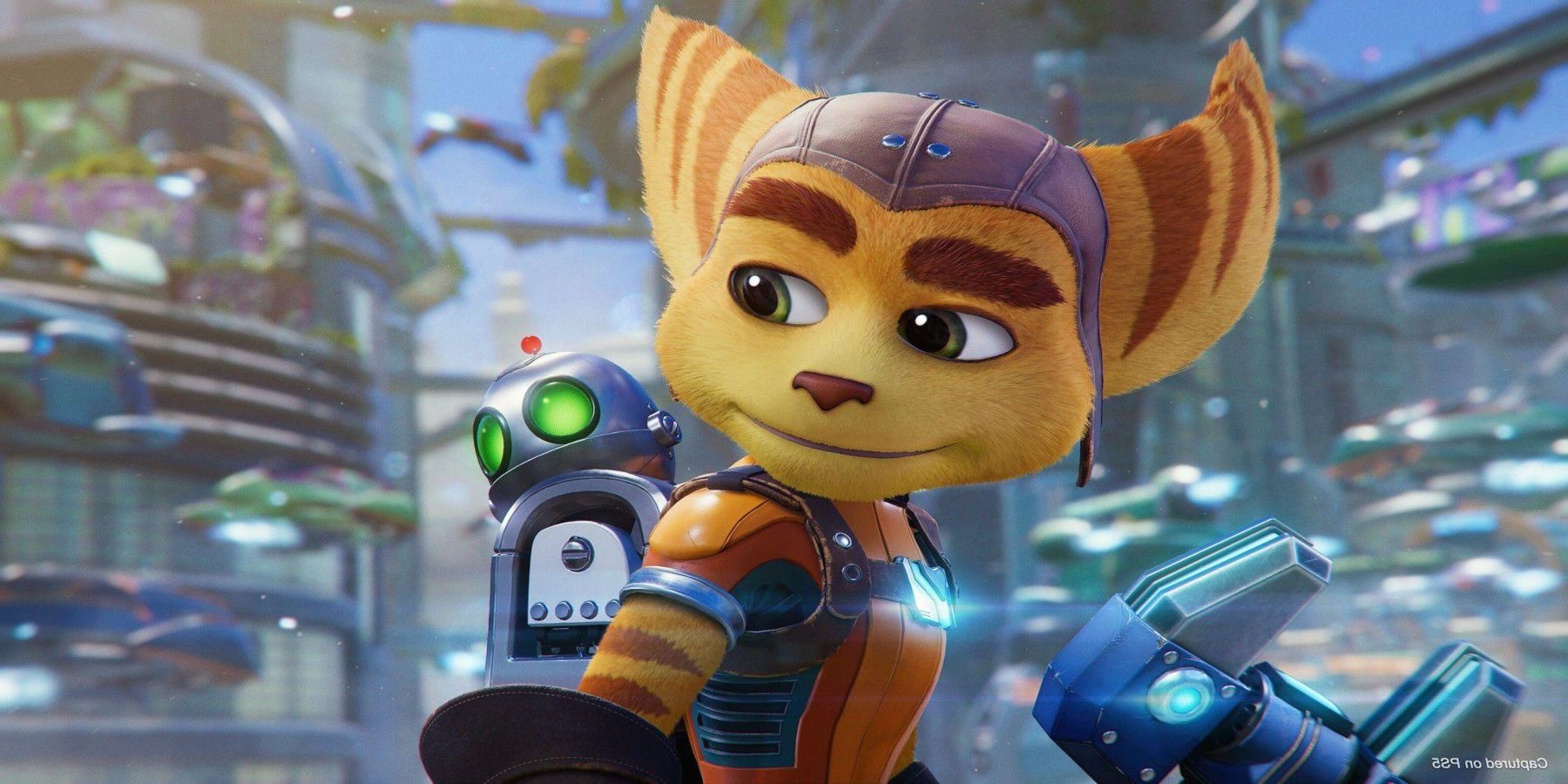 It's been 20 years since the original Ratchet and Clank was released on the PlayStation 2, selling over 1.1 million copies and grossing $31 million in the United States alone in just four years. The thrilling platformer-style game was praised by critics and fans alike for its high-quality character and background designs, making Ratchet and Clank an instant hit.
After two decades and 17 installments to the franchise later, those who started their Ratchet and Clank adventure in 2002 had the opportunity to grow into adulthood and watch their favorite anthropomorphic character grow along with them. After the 2016 edition of the game with the same name of its original counterpart, debuting on the PlayStation 4, Ratchet & Clank: Rift Apart hit the market five years later, selling 1.1 million copies worldwide in its first month of release.
RELATED: Ratchet and Clank: Rift Apart Gets Free DLC to Celebrate Franchise's Anniversary
In honor of the major milestone, Sony has included the digital collectible to all PlayStation 4 and PlayStation 5 users as part of its November update. In order for players to collect their prize, they must simply play any game on either console in order to obtain a digital figurine of the Lombax persona, dressed up in a semiconductor suit. While many ideas were thrown around as to what Insomniac Games could have done for the Ratchet and Clank 20th Anniversary, including the announcement of a future game or past games being included in the PS Store, for now fans will have to settle with the collectible that has been offered.
Along with the Ratchet and Clank figurine, Sony also announced the release of the God of War Ragnarok Campaign & Digital Collectible, available to all of those who pre-ordered God of War Ragnarok, a PlayStation and You: PS3 collectible for loyal customers who owned a PlayStation 3 in Clear Black or Ceramic White, and many additional campaigns. By simply being a PlayStation Stars member, players can add three collectibles including one featuring a Tyrannosaurus Rex, a PlayStation Eye, and an Arcade Machine. Players have a limited amount of time to obtain their prizes, and Sony promises to offer more in store for the month of November.
Ratchet and Clank fans may not have a future game to look forward to just yet, but the 2021 release of Ratchet and Clank: Rift Apart still holds up today as one of Insomniac Games' biggest contributions to the PlayStation 5. Its visuals, smooth gameplay mechanics, and stunning effects still captivate players' hearts and is recognized as one of the best next-generation games to date. Its Metacritic rating of 88 out of 100 is the best performance of the Ratchet and Clank franchise since the 2007 edition of Ratchet & Clank Future: Tools of Destruction received an 89 out of 100 by both Metacritic and GameRankings.
Ratchet and Clank: Rift Apart is available now on PS5.
MORE: A Ratchet and Clank Game Bundle for PS5 Needs to Happen
bottikcointo
bottikcointo
bottikcointo
bottikcointo
bottikcointo
bottikcointo
bottikcointo
bottikcointo
bottikcointo
bottikcointo
bottikcointo
bottikcointo
bottikcointo
bottikcointo
bottikcointo
bottikcointo
bottikcointo
bottikcointo
bottikcointo
bottikcointo
bottikcointo
bottikcointo
bottikcointo
bottikcointo
bottikcointo
bottikcointo
bottikcointo
bottikcointo
bottikcointo
bottikcointo