The eighth season of Sea of Thieves will introduce a new mechanic that makes it easier for players to engage in the PvP mode.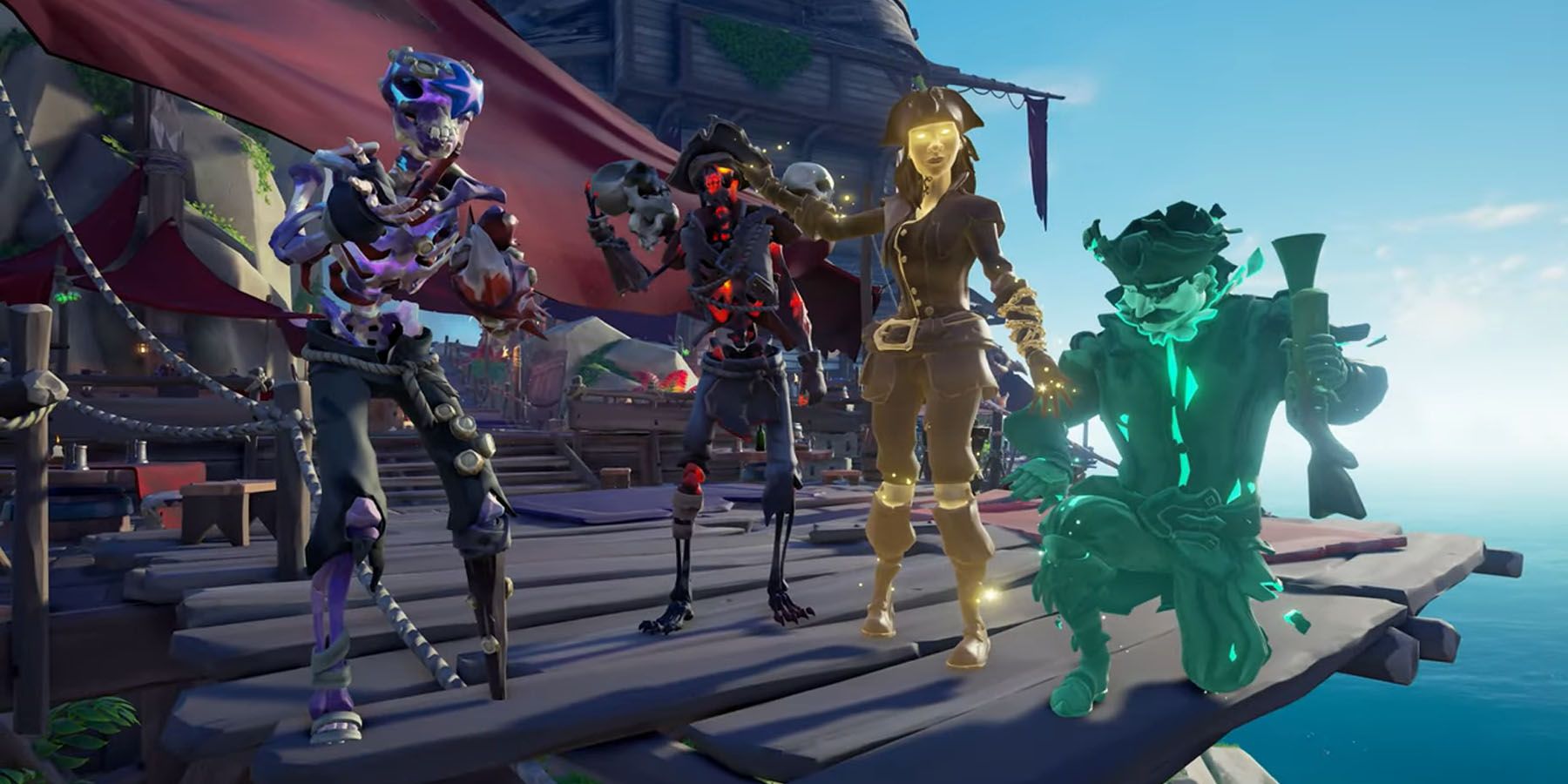 The eighth season of Sea of Thieves will bring a set of mechanics that will make it easier for players to engage in the PvP modes. This season will come out November 22, which is quite soon. Microsoft and Rare's swashbuckling pirate game has grown into a title with a solid and dedicated fanbase, seeing some massive success. One of the most requested things to be added to Sea of Thieves is an improved PvP mode for players to participate in, and that is now on the way.
The game has had a PvP mode separate from its main mode, known as The Arena. While there were some fans, most criticized the mode for the lack of incentive to play. As a result, Sea of Thieves' Arena mode was shut down earlier this year, leaving some to wonder what will replace it. The answer is a new opt-in PvP mode that will be implemented in Season 8, with an extensive 9-minute video from the official YouTube channel detailing what to expect.
RELATED: Phil Spencer Says Xbox Series X Will Be Hard to Find This Holiday Season
The trailer notes how the new opt-in PvP system will be working within the shared Adventure world of Sea of Thieves, as it won't be regulated to its own mode. There will be two opposing factions that the player can join, one for the Pirate Lord and the Guardians of Fortune, the other being Servants of Flame who are pledged to Flameheart and the Reaper's Bones. From there, players can choose to represent their faction while exploring and doing normal activities in the open-world, or choose to hunt down and antagonize ships of the opposite faction.
This is triggered by a mechanic on the Captain's table known as the Hourglass of Fate. From there, this hourglass can be used to select which faction they wish to join, with this decision then opting them into the mode and stating that they are willing to engage in PvP combat. From there, foes can be found on the War Map, which allows them to dive underwater and find their opponents. Once an opponent has been found, the ship will rise from the water, where they can then engage in ship battles, which will be in a specific battle area.
Each successful battle will increase the value of the Hourglass of Fate, with more gold being earned as well. Depending on what the players do, they will earn Allegiance points, which work like experience earned at the Trading Companies. More allegiance will make the player a faction champion, which also makes them a bigger target for players to try their hand in defeating to earn some notoriety as well.
Sea of Thieves is out now for PC, Xbox One, and Xbox Series X.
bottikcointo
bottikcointo
bottikcointo
bottikcointo
bottikcointo
bottikcointo
bottikcointo
bottikcointo
bottikcointo
bottikcointo
bottikcointo
bottikcointo
bottikcointo
bottikcointo
bottikcointo
bottikcointo
bottikcointo
bottikcointo
bottikcointo
bottikcointo
bottikcointo
bottikcointo
bottikcointo
bottikcointo
bottikcointo
bottikcointo
bottikcointo
bottikcointo
bottikcointo
bottikcointo