World of Warcraft introduced cross-faction raiding at the tail-end of Shadowlands to near-universal jubilation, and Game Director Ion Hazzikostas implies that expanding on this feature is a question of when, not if. During the game's early days, faction pride and Player vs. Player combat in the open world was far more important than it is in modern World of Warcraft, so much so that players couldn't even make opposite faction characters on the same server.
After Legion launched, and especially after Battle for Azeroth ended, many fans were wondering if there was even a point of mechanically preventing players of the opposite faction in grouping up to take down a common foe. Before its implementation, it was easily one of the most requested features from the World of Warcraft community, and many still believe that it could be expanded to cover more than just raiding.
RELATED:World of Warcraft Significantly Increases Boss Hit Points In Old Raids
Game Director Ion Hazziokstas heard the passionate pleas from World of Warcraft players loud and clear, and in an interview with Raider.io, Hazzikostas confirmed that cross-faction guilds were on the way. According to his words, cross-faction guilds have become something that Blizzard wants to do, and though there is no clear timetable on when this feature might arrive, it will play a part in World of Warcraft's future.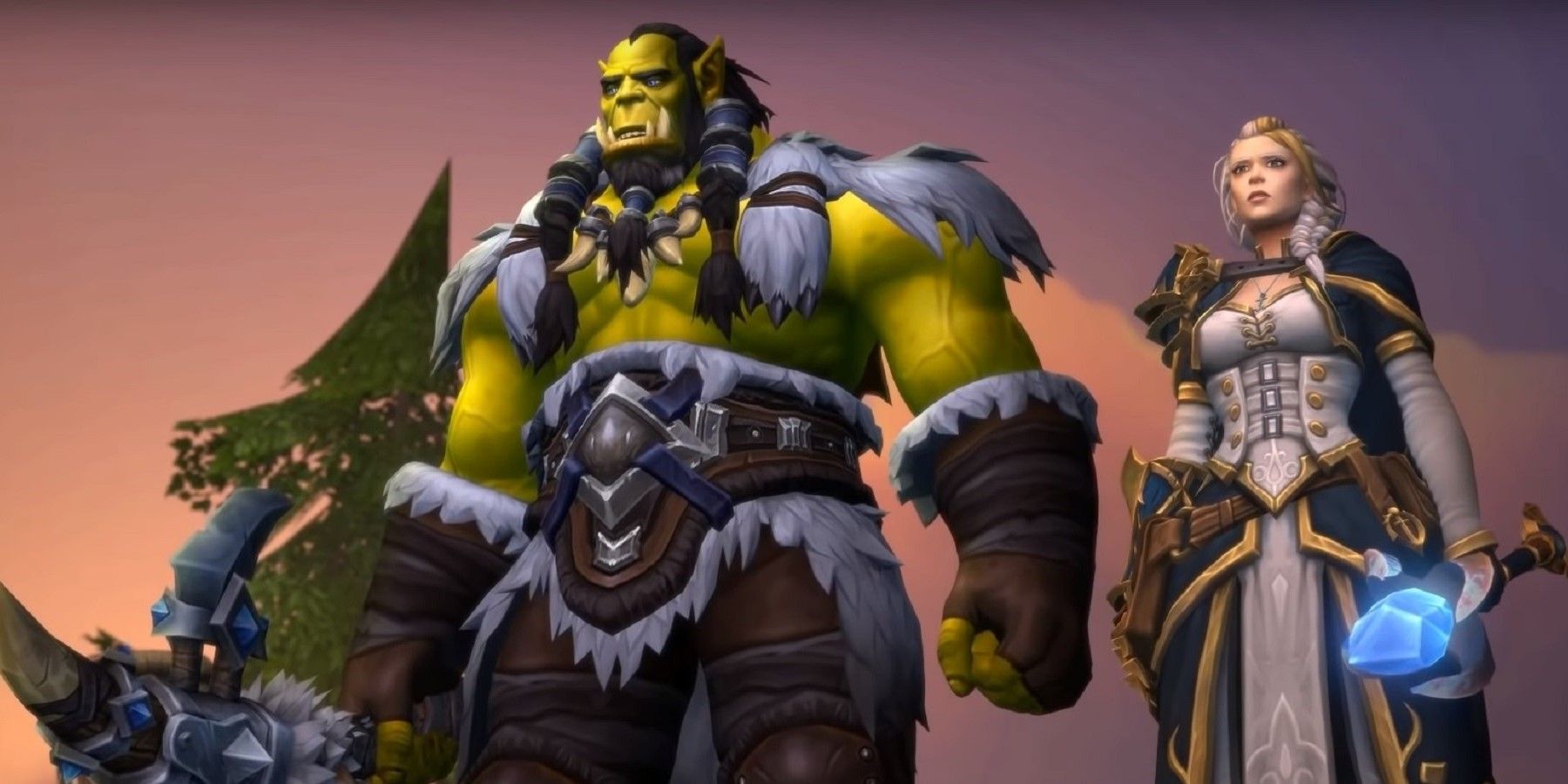 Before it becomes a reality, there are certainly hurdles that the development team needs to overcome, and one of those hurdles represents the current form of the Hall of Fame system for Mythic raiding. Hazzikostas believes that the introduction of cross-faction guilds would necessitate the consolidation of the Hall of Fame system into a universal faction-agnostic track, because the separation would no longer make any sense.
In the same interview, Ion Hazzikostas also explained the changes coming to Mythic Plus in Dragonflight, candidly stating that the difficulty of Keystone dungeons in Dragonflight would be much more balanced compared to the past expansions. This means that lower-skilled players will no longer be able to clear high-level keys, or earn the most powerful items from Mythic Plus by design, but it will also allow the higher echelon of players to be rewarded for clearing a (+20) Keystone dungeon.
The last time Blizzard increased the baseline difficulty of endgame dungeon content was sharply received by the World of Warcraft community, given the fact that the vast majority of them are casual players. Whether Dragonflight will eventually follow in Cataclysm's footsteps remains to be seen, but the potential of cross-faction guilds coming in the near future will no doubt be a universal win for the game, developers, and players alike when it finally arrives.
World of Warcraft is available now for PC. Dragonflight launches on November 28.
MORE:How to Prepare for the Launch of World of Warcraft Dragonflight
Source: Raider.io
bottikcointo
bottikcointo
bottikcointo
bottikcointo
bottikcointo
bottikcointo
bottikcointo
bottikcointo
bottikcointo
bottikcointo
bottikcointo
bottikcointo
bottikcointo
bottikcointo
bottikcointo
bottikcointo
bottikcointo
bottikcointo
bottikcointo
bottikcointo
bottikcointo
bottikcointo
bottikcointo
bottikcointo
bottikcointo
bottikcointo
bottikcointo
bottikcointo
bottikcointo
bottikcointo