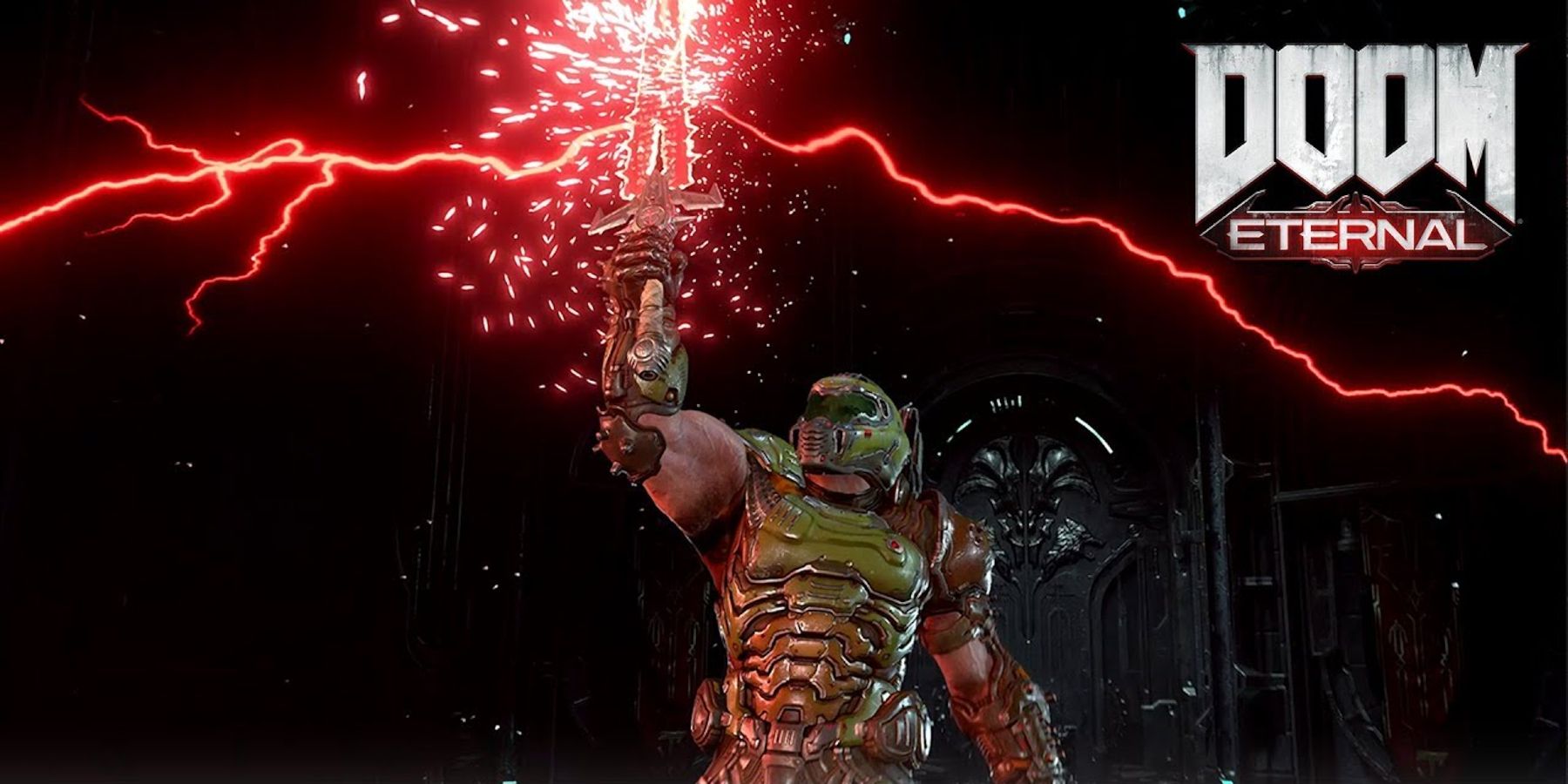 Bethesda has released a statement responding to allegations from Doom and Doom Eternal composer Mick Gordon. Gordon released an extensive written "defense" detailing his work on Doom Eternal, alleging that Id Software put him into unhealthy working conditions, withheld pay, and publicly maligned him. Bethesda has now responded to Gordon's assertions, dismissing them without directly addressing any specific topic or evidence that Gordon provided.
The statement from Gordon was released this past week and presented his sordid experience with Id Software studio director Marty Stratton. The piece delved into the creation of the music featured in Doom Eternal, as well as the controversial release of a physical edition of the soundtrack. It also expanded on Stratton's 2020 post to Reddit, which blamed Gordon for the controversy surrounding the soundtrack. Gordon put all responsibility at the feet of Bethesda, Id, and Stratton.
RELATED: Doom 2 Mod Turns the Classic Game Into Doom Eternal
Bethesda's response, while significantly shorter, similarly acknowledges no blame or responsibility for the situation. Bethesda claims that Gordon, "both mischaracterized and misrepresented the team at Id Software, the development of Doom Eternal, Marty Stratton, and Chad Mossholder with a one-sided and unjust account of an irreparable professional relationship." It goes on to say that Bethesda is aware of the situation in its entirety, sides with Stratton and Id Software, and rejects Gordon's "selective presentation" of the truth.
With that said, while Bethesda does say that it's willing and ready to share "full and complete documented evidence" to confirm its stance, it will only do so at "an appropriate venue as needed." Whereas Gordon shared an extensive trail of emails and documentation covering his work on Doom Eternal that supports his allegations, Bethesda is deciding not to do so at this time via social media. Given the severity of the legal situation at hand, this is more than understandable but is unlikely to garner much support online.
In addition to the response to Gordon, Bethesda also takes the opportunity to resoundingly decry harassment and threats of violence made against individuals mentioned "on either side." Bethesda says that Gordon's statement has "incited" this kind of unacceptable behavior and that it's taking "swift and appropriate" action in order to protect Bethesda employee health and safety.
While the entire truth behind the situation is unlikely to see the light of day, Bethesda is being called out regarding certain key points stated in what it shared. For one, Gordon made clear that the Id Software development team "deserves celebration" in his statement, contrary to Bethesda saying Gordon "mischaracterized and misrepresented the team at Id Software." Further, some fans are saying it's hypocritical to say Gordon's defense "incited" harassment without acknowledging Stratton's 2020 Reddit post's role in the situation. Needless to say, an amicable solution to the conflict between Bethesda and Gordon seems very far away.
bottikcointo
bottikcointo
bottikcointo
bottikcointo
bottikcointo
bottikcointo
bottikcointo
bottikcointo
bottikcointo
bottikcointo
bottikcointo
bottikcointo
bottikcointo
bottikcointo
bottikcointo
bottikcointo
bottikcointo
bottikcointo
bottikcointo
bottikcointo
bottikcointo
bottikcointo
bottikcointo
bottikcointo
bottikcointo
bottikcointo
bottikcointo
bottikcointo
bottikcointo
bottikcointo