Disney Dreamlight Valley, Metal: Hellsinger, and more coming to Xbox Game Pass in September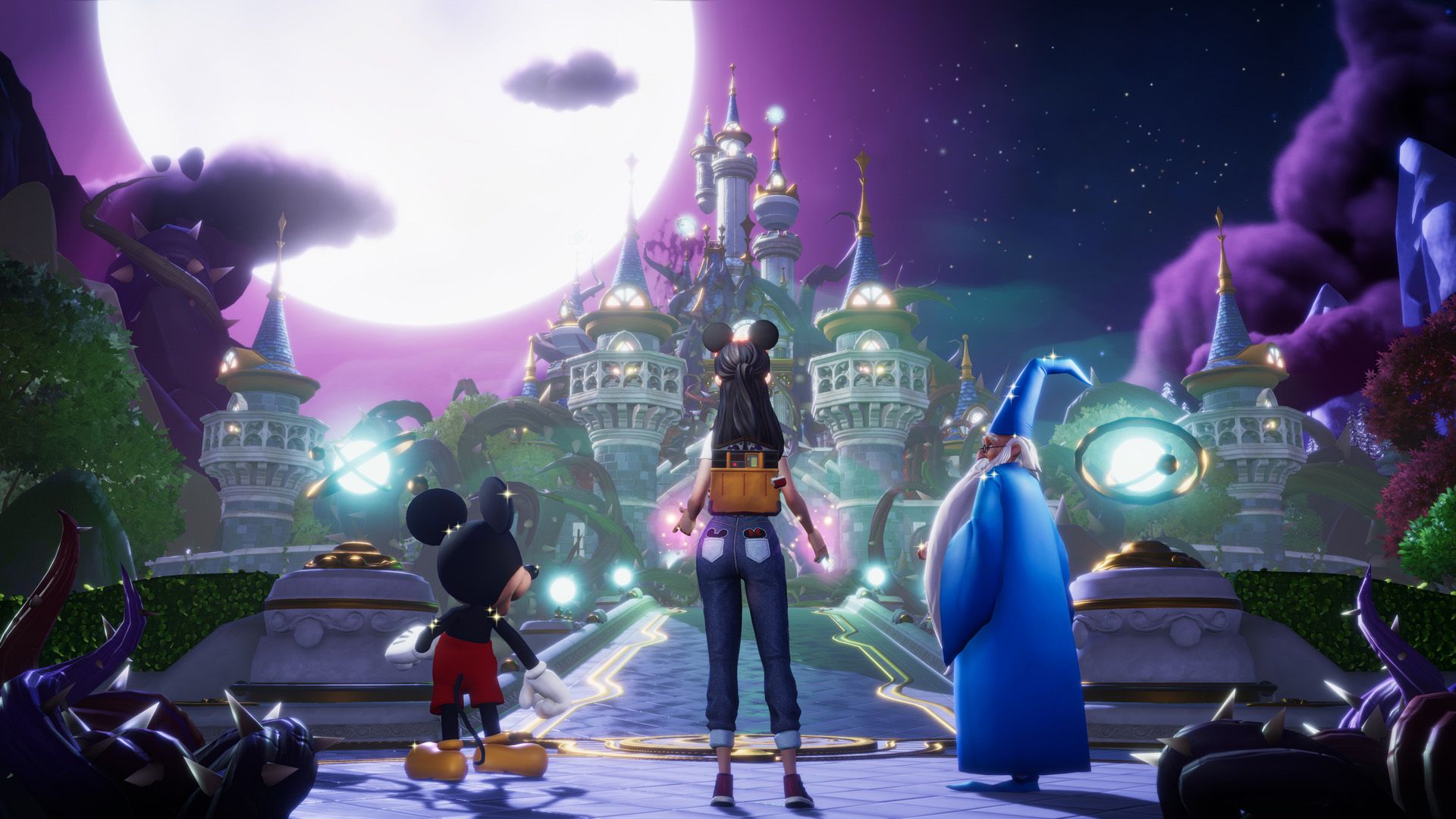 Microsoft has announced a batch of games coming to Xbox Game Pass in September alongside a list of games leaving the service.
Available today is Disney Dreamlight Valley: Founder's Edition for cloud, console, and PC. Available on day one with Game Pass, members get early access, exclusive cosmetic rewards, and in-game currency for this hybrid between a life-sim and an adventure game featuring Disney and Pixar characters. In it, you arrive in the world of Dreamlight Valley tasked with restoring a once lovely village now desolate and filled with Night Thorns thanks to a mysterious event called The Forgetting.
Opus Magnum is also available today for PC. This open-ended puzzle game from Zachtronics has you trying to master intricate, physical machinery and use it to create remedies, gemstones, deadly weapons, and more.
Coming to console and PC today is Train Sim World 3, another day one Game Pass title. In the game, you will explore three routes and learn the controls of nine high-powered locomotives. It features a new Training Center, a new dynamic weather system, and a new lighting system.
On September 13, Ashes of the Singularity: Escalation arrives for PC. This real-time strategy game has you commanding armies on a dynamic battlefield on multiple worlds across several single-player campaigns. You can also play with your friends in multiplayer combat.
Also on September 13, DC League of Super-Pets: The Adventures of Krypto and Ace comes to cloud, console, and PC. Here you will suit up as super-dogs Krypto and Ace to uncover Lex Luthor's plot to pet-nap Metropolis' strays.
The game You Suck at Parking arrives on cloud, console, and PC September 14. Available on day one with Game Pass, it's the world's most extreme parking game, and the only racing game where the goal is to stop. The game is all physics based and you drive, drift, and teleport through tricky courses. After you finish up the solo campaign, you jump into multiplayer.
September 15 sees the arrival of Despot's Game. Coming to console and PC, this day one with Game Pass title has you guiding humans through a rogue-like tactics army battler. Equip your team and sacrifice them through procedural dungeons as you fight enemies, and other players.
Metal: Hellsinger also arrives on September 15 for PC and Xbox Series X/S. Available on day one with Game Pass, the rhythm FPS is full of enemies, powerful weapons, and metal music. What else do you need to know?
Games leaving the service
New games mean some are leaving Game Pass. You have until September 15 to play the following games:
A Plague Tale: Innocence, Aragami 2, Bug Fables: The Everlasting Sapling, Craftopia, Final Fantasy 13, Flynn: Son of Crimson, I Am Fish, Lost Words: Beyond the Page, Mighty Goose, SkateBird, and The Artful Escape.




Source link
https://colab.research.google.com/drive/1X9V_uV2dOw7IsvUUHeprHiq7gPyyEppf
https://colab.research.google.com/drive/1NIJtAo79lWDmkCBtIEA2-KUfTCTA2fc9
https://colab.research.google.com/drive/1915k3xLwXZdhj7Y_G4uEI6plSxw6FYOF
https://colab.research.google.com/drive/1ean9aJc_rSVDO__blH7oHRdsn5pn0VeC
https://colab.research.google.com/drive/1uu7iR0GBoCCnNfk5D56lB2D8xwvpeh5a
https://colab.research.google.com/drive/17GC_mRR5Fm1hUCWO30yypD5siAdjnNVk
https://colab.research.google.com/drive/1qrrj2Z7V47McfqB5fFb4ApkeJAU3tcdr
https://colab.research.google.com/drive/1OymcV3SAfyLA3hyDyfTXCp78F6tS6jr5
https://colab.research.google.com/drive/1VZYUFaZGun5G_xibhyaqzJpoionBEEtV
https://colab.research.google.com/drive/1Ns9E0o5eDc5nuk-1OBpMQqSWbvjZ6wgJ
https://colab.research.google.com/drive/1jcGhsgXOmn9la8wLaYVWZyQbQXekHl_S
https://colab.research.google.com/drive/17MZiCTjwEPf5yMPy6-6JolvS4m2aH0_5
https://colab.research.google.com/drive/1FoPHGMfyCysMwXzt_KSUlmhDD2zD7GFh
https://colab.research.google.com/drive/15LTORL5a_n2AcxJ_pqBvatJSVXbslDKn
https://colab.research.google.com/drive/1c3qrC2XLalj4xCrgrSpnNnPYLrjjDK1Y
https://colab.research.google.com/drive/15-tzInOuqIXAUg8aDqfSf4QSE1ErMOVp
https://colab.research.google.com/drive/19cX0318DOyoZTDV4j-Lw-RRhmBtL5-2u
https://colab.research.google.com/drive/1FEeWtJaWQ50xPyokgm6SyENdo2D9B8IV
https://colab.research.google.com/drive/1zePVDe8r5yhpYU2lcBhwwv4w1V8jiMQE
https://colab.research.google.com/drive/1UNY9rX2lt-7sxlEF5H54xEJeCiUj3mHR
https://colab.research.google.com/drive/1jSAqlzsPiVbfOzSVUpKgilIM9sCB1P0H
https://colab.research.google.com/drive/1iVCf23AoL05fmWorLfoyD10x1rIUg5jc
https://colab.research.google.com/drive/17yArND17jNT8nK52nj4PH-CbuHXd7-nn
https://colab.research.google.com/drive/1prFWpa-73W6xMa2hyXhyeOv7s1X0Kdvj
https://colab.research.google.com/drive/1Z6PXJEw4RU_-MrjyGRc7_HU_IJyca83J
https://colab.research.google.com/drive/1I4n_3sAntdn04v3b6WTkKFiYwW2emXe6
https://colab.research.google.com/drive/1YU1USlFjVsPvOG5Jzu02y-a94gAGs1Du
https://colab.research.google.com/drive/1aKWUr0GWOdgucj6YGgk32jL74kPnEfnH
https://colab.research.google.com/drive/1_1OwnA5vF_PEFj94cpO7fdTu8k1-LhZk
https://colab.research.google.com/drive/1giTqJUd1-qXn5CPCweTIUVpIb6zTdDQW
https://colab.research.google.com/drive/1nKIVajcrngoehJBBqUAMDt5ixm8t0A8v
https://colab.research.google.com/drive/1YAsiaOnsPaN5UyoR947xkRiPsoS9kVqI
https://colab.research.google.com/drive/1t0HrIe-lco3Aml1bDjHE2w4oowyz1564
https://colab.research.google.com/drive/1fgVtVF3m0EkFIyvoiY69oFpCpt-pXbBn
https://colab.research.google.com/drive/180s8u1zX2_oeUsew9kpYj1rjMkFuqIKP
https://colab.research.google.com/drive/1s64KlJWxCf6a3Py53Arseyv0Rlnh1D6Z
https://colab.research.google.com/drive/13kp2Jt-UOyQmsTlGZ6BN9YLh3ixM2lnN
https://colab.research.google.com/drive/1UbfVzw8RmwxIIa4CRfLUfhF0gzRoBV9t
https://colab.research.google.com/drive/1pHn4Pd4VBj3qWWf331saCuxsPwqOMpmk
https://colab.research.google.com/drive/1ul8MA-V-d5cfgM04oRK5XwNPUSTdKFZd
https://colab.research.google.com/drive/1GglwN4JJLlal1bv9nb7CZSQtct1W_iNb
https://colab.research.google.com/drive/1pNk0_Lf-5Duj9Cu-MM_hUMcw24Vsnm5l
https://colab.research.google.com/drive/1fFGb24yN8OBXFTi5MWSIv61opfkuBjmF
https://colab.research.google.com/drive/14BpogozkAcGixiUeaTHECuT1jZcv-Xw6
https://colab.research.google.com/drive/1x-NU1KCbJVEM3AxH_GI-JFbDykcwMDLC
https://colab.research.google.com/drive/1s1KcMKNvISXBKczaBayaGnyjoVn7quia
https://colab.research.google.com/drive/1lGij6NcvGb5nPeC6kn1-qOjXCl8xmbkb